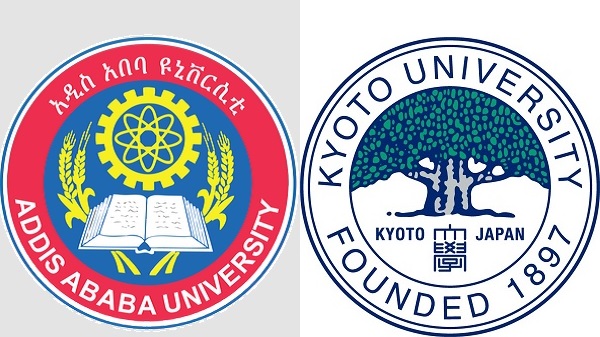 ADDIS ABABA (ENA)–The Addis Ababa University (AAU) and Kyoto University (Kyoto, Japan) signed Memorandum of Understanding (MoU) that would enable the two institutions collaborate in research and postgraduate programs.
The MoU was signed by Academic Vice President of AAU, Dr. Jeilu Oumer and Prof. Juichi Yamagiwa, President of Kyoto University with the presence of academic officials of both universities.
Dr. Jeilu Oumer told the Ethiopian News Agency (ENA) that the MoU would help to further strengthen the partnership between the two universities through exchange of academic professional as well as students.
It would also help them collaborate on research including conducting joint research activities, he said.
"As we are running a number graduate programs, it would have value for our system development. For our graduate programs we need skilled researchers, we need some supervisors and visiting professors to come here and work with our professors. We need to have a common agenda and research endeavors," Dr. Jeilu said.
The MoU is aimed at strengthening collaboration between the universities through exchange of researchers and students, said President of Kyoto University, Prof. Juichi Yamagiwa.
"Ethiopia is a window to the continent of Africa and many highly educated researchers are in Ethiopia. We need to collaborate with them to produce new things in the future. So it is very important for both of us." Prof. Yamagiwasaid.
Source: ENA
——
Other stories:
---