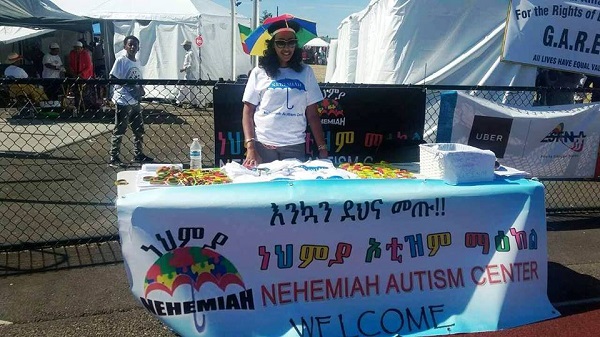 Rosa Hoekstra is a researcher and lecturer at Kings College London and she has been working with academics in Ethiopia and the U.K. to publish the first articles on autism in Ethiopia.
By Rosa Hoekstra (Spectrum)
For two weeks in September 2010, I sat with a team of Ethiopian mental health experts inside a hotel in Addis Ababa, drafting materials for a new health and education training program for rural community health workers. The program would provide community health workers with an additional year of training: The workers would be trained in mental health and developmental conditions, including autism, for the first time.
As the rain poured down outside, we discussed what the program should include and how best to deliver it. What do rural health workers with no prior training in mental health or developmental conditions need to know? What skills and expertise are most helpful when providing basic health services in communities where no specialist is available?
My impulse as a researcher from a wealthy Western country (I am based in the United Kingdom) was to teach what we know about the causes of autism. I instinctively rejected spiritual explanations and treatments, even though spiritual explanations for autism are common in Africa.
But my Ethiopian colleagues explained this might not be a fruitful approach. In Ethiopia, where biomedical services are scarce and most families first seek help from traditional healers, it is much more effective to work with traditional institutions than against them. Harmful treatments should be discouraged, of course. But many spiritual or religious rituals cause no harm and can be helpful coping strategies for families.
These discussions fundamentally changed my outlook on autism. I used to confidently write statements such as, "The heritability of autism is around 80 percent," oblivious to the fact that they are based purely on data from high-income countries. In fact, about 90 percent of the world's children live in low- and middle-income countries, but only a fraction of research is conducted in these places. Even in North America and Europe, where the vast majority of autism research is conducted, ethnic minorities are sorely underrepresented1.
Read the complete story at Spectrum
——
See also:
---