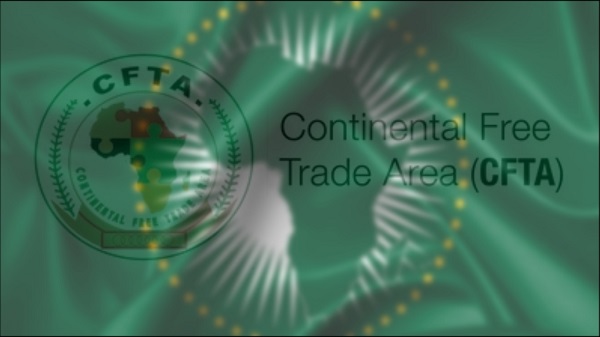 CFTA has the potential to boost intra-African trade by 52% between 2010 and 2022, while trade in industrial goods will receive the largest boost, increasing by an additional 53% for the same period.
By Asmita Parshotam (The Africa Portal)
What is the Continental Free Trade Agreement?
The Continental Free Trade Agreement (CFTA) is an Africa-wide free trade agreement (FTA) designed to boost intra-African trade and pave the way for the future establishment of a continental customs union. The CFTA builds on existing Tripartite FTA negotiations amongst three African regional economic communities (RECs): the Southern African Development Community (SADC), the Common Market for Eastern and Southern Africsa (COMESA) and the East African Community (EAC),  although it would like to incorporate all other African RECs too.
The decision to establish the CFTA was adopted as early as 2012 by the heads of state at the 18th ordinary session of the African Union (AU), and negotiations officially begun in June 2015. In bringing together all 54 African countries with a combined GDP of more than US$3,4 trillion, the CFTA is an ambitious project that will connect more than one billion people to a variety of cross-continental goods and services through enhanced trade facilitation and greater movement of people and investments.
Why do we need CFTA?
The CFTA stems, in part, from the realization that regional integration is stultified and not equitably pursued amongst all African regional economic communities (RECs), and that intra-African trade is at critically low levels compared to African trade with outside partners.
The CFTA will address seven priority areas related to trade: policy, infrastructure, finance, information, market integration, boosting productivity and trade facilitation. For the CFTA to be successful there is great need to address a variety of inter-linked challenges, some of which are critical for enhanced intra-Africa trade: diversification of the export base, reducing reliance on raw commodities and enhancing regional integration that would facilitate greater movements of goods, services, people and investment.
Statistics show there is greater need to enhance intra-African trade because African export markets are already diversified and sophisticated – in comparison, greater intra-African trade will afford African countries with a broader market for their manufactured goods. For example, in 2015, African-manufactured goods accounted for 43% of intra-African exports, compared to 19% of exports to external markets.
Read the complete story at The Africa Portal
---