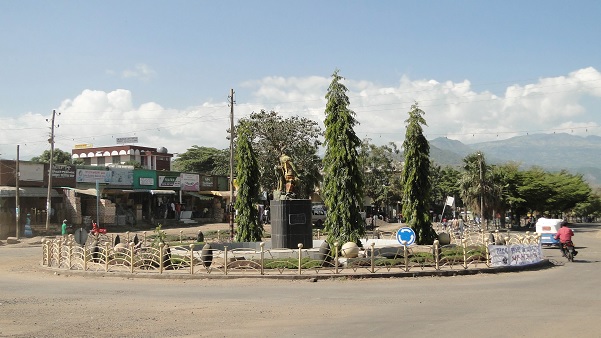 Arba Minch University (AMU) has inaugurated Sawla Campus as its infrastructure got ready to host 10 disciplines by two new colleges and a school on 5th November, 2016. Top AMU officials, various government officials and Sawla community participated in the celebration.
University President, Dr Damtew Darza, during opening, said, ''AMU, Ethiopia's pioneering institution in water resource engineering is expanding its programs and campuses to achieve its vision and all programs are compatible to market demands that complement national needs.''
Thanking community for support, he said, Sawla Campus launched last year has faced many difficulties following delayed construction. But, now infrastructure in place, teaching and learning activities will run smoothly. The first phase construction has incurred ETB 26.6 Million while in second phase, library, classrooms; internal access roads and etc. will be built costing ETB 37.7 Million to university.
READ: Arba Minch University Graduates Medical Students for the Third Time
In the tastefully decorated program venue, Gamo Gofa Music Band playing soulful numbers representing nations and nationalities, has some of the top officials including Dr Damtew, Dr Guchie and others reveling with community present.
AMU's Sawla Campus Coordinator, Mr Gebremedhin Chameno, extending heart-felt gratitude to Sawla Town and Demba Gofa Administration Offices, Gofa Kale Hiwot Church and Sawla Preparatory School, said, ''It couldn't have been possible without all of your valuable support.''
Read more on Arba Minch University
——
See also:
---