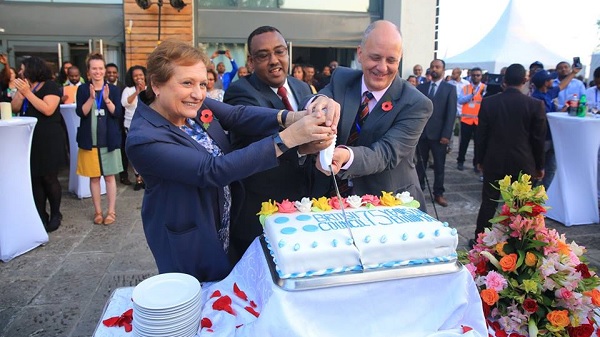 ADDIS ABABA– British Council Ethiopia celebrated its 75 years anniversary on November 9, 2017 in Addis Ababa. The ceremony was opened by a speech from Council's country director, Peter Brown, followed by speeches from Susanna Moorehead, British Ambassador to Ethiopia and Djibouti and Permanent Representative to the African Union and UN Economic Commission for Africa, as well as from Ethiopia's Deputy Prime Minister Demeke Mekonnen.
Founded in 1934, British Council is the United Kingdom's cultural institution and international organization specializing in cultural and educational opportunities working in more than 100 countries.
British Council Ethiopia: 75 years
British Council Ethiopia, since it founding in 1942, has been working on society-focused programs to enrich and empower Ethiopians and systems that impact Ethiopia.
British Council and the General Wingate School
In April 1946 the British Council established an independent boy's school, the General Wingate, on the site that was provided by the Emperor Haile Selassie I.The British Council provided the headmaster and most staff members and paid an annual grant for its maintenance. In 1961 the British Council and the Ethiopian Government signed the Wingate Agreement, under which £50,000 were committed for the rebuilding of the school. The General Wingate was run by the British Council until it was turned into a teacher training college in 1977.
From a former student of General Wingate School
"The British Council contributed a lot in providing teachers and learning materials. The school reared many young intellectuals who served their country well. The British Council library also provided lots of opportunities for its users".

"…Wingate was a special school. It was a good place to read and study literature. Its simple administrative structure gave us a glimpse of a democratic system".

"…I think supporting quality education should not be a short-term thing and I believe there should be a system to strengthen quality education in a sustainable manner."
Ato Tamrat Kebede
Former Student of General Wingate School
Now Executive Director, Inter Africa Group – Ethiopia
Source: British Council
——
Other stories:
---