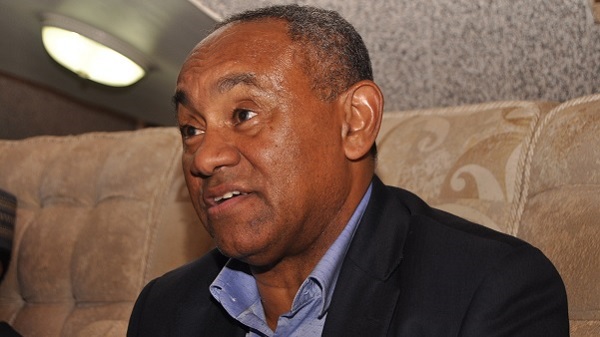 ADDIS ABABA (CAF Online)– CAF President Ahmad Ahmad wrapped up his one-day official visit to Ethiopia by paying a courtesy call on Ethiopian Prime Minister Hailemariam Desalegn later on Wednesday, August 7th 2017 in Addis Ababa.
"I welcome you Mr Ahmad and would like to express our [Government's] support towards the development of African football.
"As you know, Ethiopia is one of the four countries that founded CAF together with Egypt, Sudan and South Africa. The fact is that we need to come back to the forefront and take back the position which we deserve. I know we are somehow late but we are doing our best to come back. As you can see, we are building stadiums and ensuring the facilities will be ready to host international events," PM Hailemariam said.
On his part, CAF President Ahmad expressed gratitude to the warm reception accorded him and his delegation which included CAF Executive Committee member, Souleiman Hassan Waberi, and Ethiopia Football Federation president, Juneidi Basha.
"I came here for two reasons; the first one is my responsibility as the president of CAF towards all the African nations. The second is because Ethiopia was the land where the change happened and I got my opportunity to be the CAF President in this country.
"Thank you Your Excellency. In fact, we thank you for the cooperation which will lead us to use football not only as a game but also as a tool to develop youths in our society. We can also consider football as an opportunity to help the plight of people.
"I have to say that I am really happy after my visit this morning to the Ethiopian Youth and Sports Academy, and as I told the Minister of Youth and Sports, this is the level of development we are looking for. Also, we have seen the Addis Ababa National Stadium, which is of an international level. This is a great nation and what we see nowadays indicates that Ethiopia is ready for the future," Ahmad said.
The CAF President also revealed that he will propose to the Executive Committee to consider naming the CAF Centre of Excellence in Ethiopia after former CAF President, Ydnekatchew Tessema. The Ethiopian headed the continent's soccer governing body between 1972 and 1987.
Source: CAF 
——
Other stories:
---