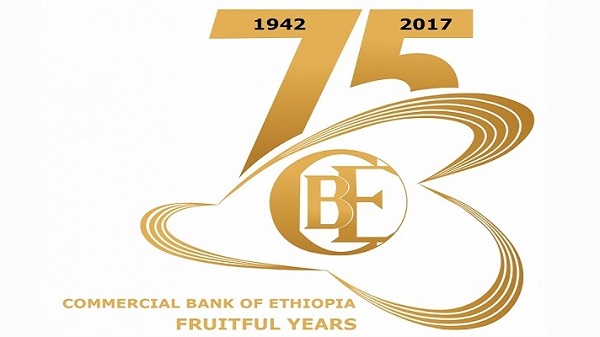 ADDIS ABABA (CBE)–The Commercial Bank of Ethiopia (CBE), the largest commercial bank in Ethiopia, will officially launch its 75th Anniversary (Diamond Jubilee) on December 2, 2017.
The celebrations to mark the Diamond Jubilee of the Bank will continue up until April 2018 for six consecutive months with various events, including athletics competitions in regional cities, literary competitions, blood donations, questions and answers competitions, and panel discussions.
A project office for the anniversary was established by the Commercial Bank of Ethiopia months ago to devise ways on how to celebrate the anniversary meaningfully and colorfully.
Chairman of the Committee for the 75th Anniversary and Vice President of Human Resources Management, Seifu Bogale said at the press conference that when celebrating its anniversary with over 33,000 employees and equipped with modern banking technologies, CBE is more than ever committed and determined to meet its vision of becoming a world-class bank by 2025.
He revealed that the total assets of the bank has reached close to half trillion birr.
The Commercial Bank of Ethiopia began operation in Addis Ababa 75 years ago with its main office at Piazza and two branches in Addis Ketema in the capital city and the provincial town Dessie. It had less than 250 million birr capital.
According to the Project Office Head, Ephrem Mekuria, the bank has at present 43 billion birr capital and reserve, 382.2 billion birr deposit, 16.6 million account holders, 1,235 branches, 1,589 ATMs and 6,985 point-of-sales (POS).
In its effort to support the development of the country, CBE above all is vigorously contributing to mega electricity generating projects such as the Grand Ethiopian Renaissance Dam, Gibe III and Tana Beles as well as other projects.
Source: CBE
——
Other stories:
---