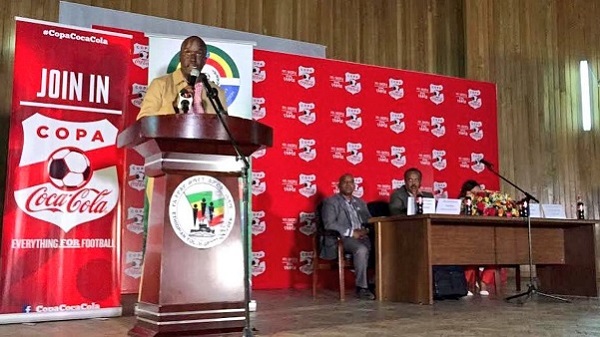 (New Business Ethiopia)–Urging others to follow Coca Cola's footsteps to support youth football development in Ethiopia, the Ethiopian Football Federation says, COPA Coca Cola football tournament is contributing to the improvement of football in the country.  
Deputy Secretary General of the Ethiopian football federation and FIFA masters graduate Meskerem Tadesse says COPA Coca-Cola tournament is a major development tool for the future of Ethiopian football. According to the deputy secretary general, COPA Coca-Cola is the football federation's largest youth development project in the country at the moment.
"We should focus on the youth. Without working on the youth we can't achieve success on a national or international level. We have given the COPA Coca-Cola tournament primary focus as it is the way to cultivate the youth in football and we have hired coaches and assigned professionals for the project in partnership with Coca Cola. Other than the funding we received from Coca-Cola we have also allocated one million birr for this season's COPA Coca Cola tournament" adds Meskerem.
Speaking on the prospects from the tournament, the deputy secretary general reiterated the expectations and belief in the COPA Coca Cola tournament producing young men and women footballers that will represent the country on international level.
"We expect many players to come out of the tournament. In regards to women, we want to pick players from the tournament for our Lucy boosting project which we plan to start in supporting the Lucy national team through recruiting and camping 50 to 70 players. We expect them to play in the under 17 premier league, and the premier league, as well as the national team".
Read the complete story at New Business Ethiopia
——
See also:
---