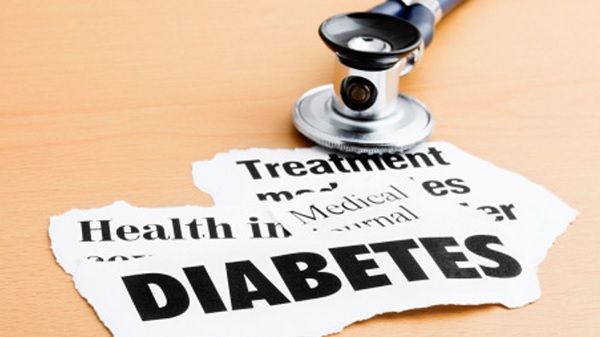 According to the World Health Organization (WHO), diabetes killed 1.6 million people in 2015, up from less than one million in 2000.
By Henok Tibebu (The Ethiopian Herald)
Diabetes as an emerging public health problem posing a looming threat to the public amidst growing burden of Non Communicable Diseases (NCDs).
Diabetes mellitus and hypertension are among the leading causes of outpatient visit or mortality in Ethiopia, according to the Ethiopian Public Health Association (EPHA) while eighty per cent of deaths caused by NCDs occur in developing countries.
Dr. Alula Abebe, an Internist in St. Yared General Hospital (Addis Ababa), says nearly four million Ethiopians are believed to be diabetic excluding people who are not diagnosed. "The data does not include the sixty per cent who are thought to have not gotten access to diagnosis," adds Dr. Alula.
Dr. Alula notes diabetes' serious health complications as the disease is a leading cause for blindness, chronic renal failure, actuation. It also increases the rate of cardiovascular disease by three per cent.
Ethiopia is spending close to half billion USD per year for the treatment of diabetes. [Former] President of EPHA, Dr. Tewabech Bishaw, on the other hand says the international community displays no sense of urgency or outrage about NCDs, the silent killer that is threatening development and economic progress.
However, Dr. Alula told The Ethiopian Herald that currently the country is facing a double burden epidemiological risks before accomplishing its task against infectious diseases. Therefore, the increasing impact of NCDs required more effort from the government and other partners since 2012.
The Ministry of Health has taken the initiative and prepared awareness raising document and distributed to all health institutions and other stakeholders.
● SEMONEGNA ON SOCIAL MEDIA: Facebook| Twitter| Instagram| Pinterest
"On Ethiopian context we have been successful in preventing infectious diseases at some level because the extension health workers are well trained and aware of preventing the problem. So, the nation should partially utilize its man power of the health sector on preventing NCDs as well. Health workers who have been engaged in combating infectious diseases , should be trained on NCDs," Dr. Alula said.
Raising public awareness, establishing chronic care organizations, building the capacity of professionals and developing preventive measures as well as organizing information and resource sharing systems are major tasks that should be prioritized, according to Dr. Alula.
According to the World Health Organization (WHO), diabetes killed 1.6 million people in 2015, up from less than one million in 2000.
Source: The Ethiopian Herald
——
Other stories:
---