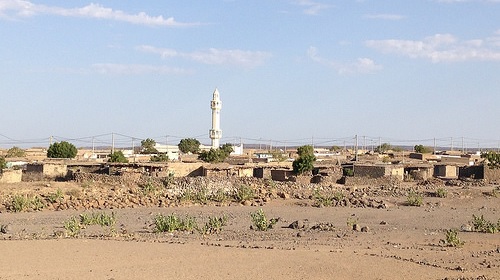 Ambassador Shamebo Fitamo Adebo said 104,000 cubic meters of water would be supplied to Djibouti from the Ethiopian town of Adigala every day.
By Addis Getachew (Anadolu Agency)
DJIBOUTI–People in Djibouti will be drinking their water for free solely from an Ethiopian source, Addis Ababa's ambassador to the Horn of Africa country, Shamebo Fitamo Adebo said Monday (Dec. 4).
The ambassador spoke to Anadolu Agency on the sidelines of the International Trade Fair in Djibouti.
The installation of a water pipeline from Ethiopia to Djibouti has been ongoing. In fact, residents of the Djiboutian town of Belbela are now drinking Ethiopian fresh water.
"Within a period of three months now, the entire tap water supply of Djibouti will come from the Adigala wells of [northwestern] Ethiopia," said Mr. Adebo.
He said 104,000 cubic meters of water would be supplied to Djibouti from the town of Adigala (which is about 100km from the border of Djibouti) every day.
The ambassador said the decision to supply water for free to Djibouti emanated from a recognition that the peoples of the two countries "have blood ties".
Djibouti, a nation of less than one million people, receives much of its financial revenue from its port services being rendered to the much larger neighbor Ethiopia — a country of 100 million people.
Ethiopia uses the port of Djibouti for more than 95 percent of its import-export transactions.
According to the ambassador, the two countries are being economically integrated.
"In order to bring the two peoples together, Ethiopia has long opened up its borders to Djiboutians who are allowed to enter Ethiopia visa-free," he said.
Read the complete story at Anadolu Agency
——
See also:
---