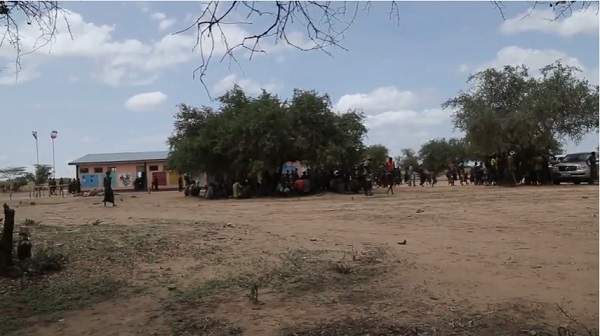 Drought and the Well-being and Futures of Children in South Omo
(UNICEF Ethiopia)–The negative Indian Ocean Dipole (IOD), a weather phenomenon affecting countries around the Indian Ocean rim, has led to a failure of seasonal rains and therefore, drought in lowland areas around the Horn of Africa. Affected woredas in Ethiopia are experiencing severe water shortages and lack of pasture for livestock, a crucial necessity for pastoralist communities.
Six out of the eight woredas in South Omo zone are considered hotspot priority one woredas, located in the Southern Nations, Nationalities, and Peoples' (SNNP) region. The area has had erratic rains in the past two years and is now experiencing the IOD-induced drought. A recent UNICEF assessment showed that water, food and livestock feed are the most pressing needs, in addition to measles outbreaks and public health threats of malaria, AWD, scabies and meningitis.
Special Command Posts are in place from the Government at zonal and woreda levels with meetings every 3 days and daily information sharing with woredas and kebeles and to the region. Numerous WASH interventions are required and some ongoing, such as water trucking and water treatment chemical distribution. Schools have also been affected, with 78 per cent having no access to water and dropout rates increasing slightly since 2015. In Hamer woreda, 8 schools and 21 alternative basic education centers (ABECs) have been closed due to recent conflict, exacerbated by drought conditions. Finally, the Government school feeding program in the six hotspot priority one woredas, which is known to reduce dropout rates, is currently targeting only 15 per cent of primary students.
Source: UNICEF Ethiopia
——
Other stories:
---