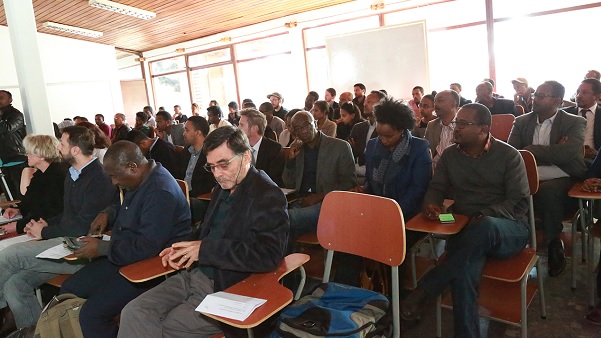 Addis Ababa–The Ethiopian Institute of Architecture, Building Construction and City Development (EiABC) held the Ethiopian Landscape Forum at the EiABC Swedish Pavilion with the theme 'the making of Ethiopian landscapes' from December 15-16/2016.
The International Federation of Landscape Architects (IFLA) co-organized the forum that focused on raising awareness of the profession of landscape architecture amongst government officials and concerned bodies, capacity building of staff and students, role of landscape architecture on environment and standardizing the curriculum.
On the first day of the forum, participants discussed issues pertinent to the impact of landscape architecture on environmental care, safety, health and development.
"Landscape architecture is a profession which places high value on the regional context; so our curriculum needs to be tailored to address problem solving within the regional, environmental, social and economic realms," said Joachim Dieter, Scientific Director of EiABC.
"From commercial real estate development to environmental remediation, landscape architecture has profound influence on individuals, society and environment," he added.
Kelly Leviker, member of the organizing committee of the forum, said that landscape architecture is an unprecedented discipline for creating eco-friendly environment, mitigating disastrous flooding, building climate change resilient buildings and creating healthy society through effective drainage system, space for physical exercise and facility for people with disability.
The forum is expected to bring a unique skill set to urban design and realization of attractive, equitable and sustainable environments with the vast expansion of towns.
Government officials, regulatory and implementation bodies, universities and institutions, NGOs, private and non-private design firms and individuals associated with the profession attended the event.
Source: Addis Ababa University
——
Other stories:
---