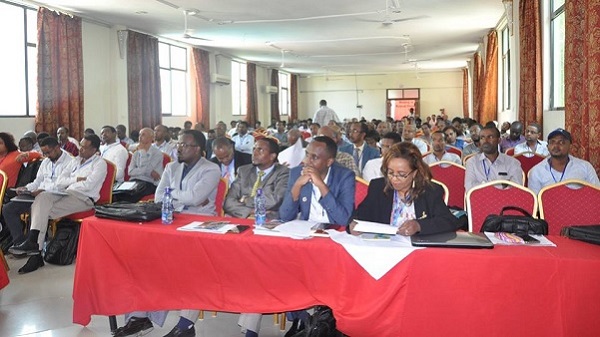 The EPHIA intends to evaluate the current status of the country in terms of achieving the target WHO's 90–90–90 target by 2020.
By Zekarias Woldemariam (The Ethiopian Herald)
ADDIS ABABA–Ethiopian Public Health Institute (EPHI) has launched nationwide HIV surveillance to assess current situation of HIV in the country.
The surveillance, named Ethiopian Population-Based HIV Impact Assessment (EPHIA), is expected to garner data vital to assess outcomes of interventions carried out in the last fifteen years and plan future intervention activities.
EPHI's Director, Dr Ebba Abate, told the Ethiopian Herald that EPHIA is the first of its kind in Ethiopia. He added that the government has been working on HIV prevention for the last 15 years and achieved encouraging results. He mentioned many people do not die of AIDS, many others are also on ART while new infection rate has declined significantly.
He however noted that the intervention is now facing some challenges mainly from the interruption of external funding for HIV prevention as well as failure to assess the performance of the intervention over the yeas.
Dr. Ebba indicated that by 2020 the United Nations' World Health Organization (WHO) has set a target for each country to meet the Three 90's (90–90–90), that is, by 2020:
90% of all people living with HIV will know their HIV status
90% of all people with diagnosed HIV infection will receive sustained antiretroviral therapy
90% of all people receiving antiretroviral therapy will have viral suppression
Based on this target, the EPHIA intends to evaluate the current status of the country in terms of achieving the target.
About 20,000 data collectors are set to be deployed to the 9 regions and two city administrations to conduct the surveillance by going door to door.
The EPHIA, launched on September 22, 2017, is a pilot level project which will stay for two weeks. The surveillance team will be deployed through out the nation after completing the pilot project, it was learned.
Source: The Ethiopian Herald
——
Other stories:
---