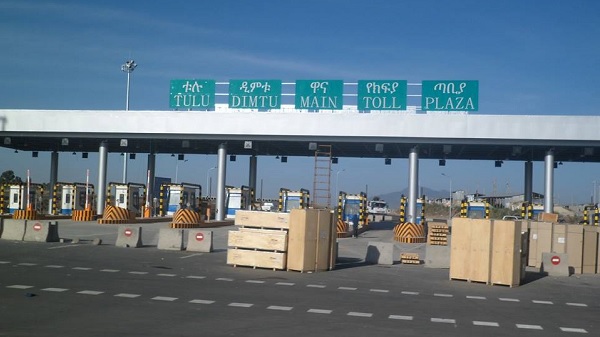 Addis Ababa, Ethiopia (ENA)–The Ethiopian Roads Authority (ERA) has signed over five billion birr road construction and upgrading agreements with local and international contractors this week, according to the Ethiopian News Agency (ENA).
Director-General of Ethiopian Roads Authority, Araya Girmay, signed the agreements with Ethiopian, Chinese and Russian contractors.
During the occasion, the director-general said that the 357kms roads to be constructed and upgraded are in Oromia, Somali, Southern Nations Nationalities and Peoples, and Benishangul-Gumuz regional states.
The projects will connect rural areas with regional cities and towns, it was indicated.
The road projects are part and parcel of the Second Growth and Transformation Plan (GTP-II), Mr. Araya Girmay said, adding that they will create jobs to more than 3,000 citizens.
The director-general finally urged the respective regional administrative bodies and the communities to support the projects so that they can be finalized within the specified period.
Source: ENA
——
Other stories:
---