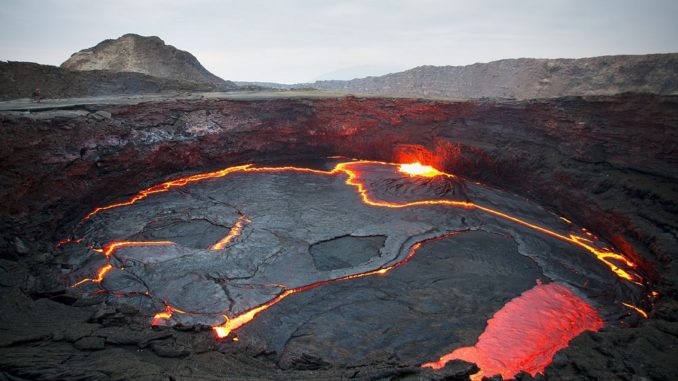 W do not believe that there is any increased risk due to the political unrest in the country to travel to Danakil Depression and Erta Ale Lava Lake.
By INGRID (Volcano Discovery) |
Ethiopia's upcoming winter also signals the return of adventure travelers to the otherwise too hot Danakil dessert and its Erta Ale lava lake, colourful Dallol geothermal system and large salt lakes.
Many of our customers are thereby understandably worried about the current political situation in Ethiopia, where after almost one year of protests the government declared the state of emergency on October 8. So what are these protests and political instability about? Is it still safe to travel to certain parts of Ethiopia, or should one currently avoid all travel throughout this vast country?
Root of the current unrest is the multi-cultural composition of the almost 100 million Ethiopians which together comprise about 80 ethnic groups each with their own language, culture and traditions.During Ethiopia´s long and rich history, this large variety of ethnic groups was mostly ruled as a kingdom or other form of authoritarian regime where a central government exerted power over the country and its people. The four largest ethnic groups are the Oromo (34.4%), the Amhara (27.0%), the Somali (6.22%) and the Tigray (6.08%). Since the 19th century, it were mainly the Amhara who had the power of government and ruled Ethiopia, thereby being the only African state who successfully withstood attempts of colonization by European states. A short period of a communist regime came to end in the 1990s and following the first multi-party elections Ethiopia has since been governed mainly by the Tigray.
Read this story on Volcano Discovery
——
See also:
---