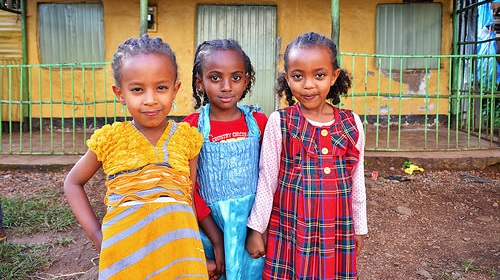 Ethiopian lawmakers said move to ban foreign adoption was to better protect vulnerable children from abuse abroad
By Lydia Smith (The Independent)
ADDIS ABABA–Ethiopia's parliament has given the green light to legislation banning the adoption of children by foreigners.
MPs said orphans and other vulnerable children should be cared for and supported by local systems, in order to protect them from abuse abroad.
The vulnerability of children adopted by foreign families has been in debate since 2011, when a 13-year-old girl died in the care of her adoptive parents in the US.
The move has proved largely popular, although some have suggested the services available in Ethiopia do not meet the needs of such children.
In 2016, Denmark banned all adoptions from Ethiopia, stating Ethiopian adoption agencies often gave "inconsistent information" on the origins of children within the system, which could lead to trafficking cases.
Danish social and interior minister at the time, Karen Elleman, said she did not "have the confidence" that adoptions from the country "live up to the requirements we have in regards to the adoption process."
But the 2011 death of an Ethiopian girl in the US has dominated the recent debate on the subject.
Read the complete story at The Independent
——
See also:
---