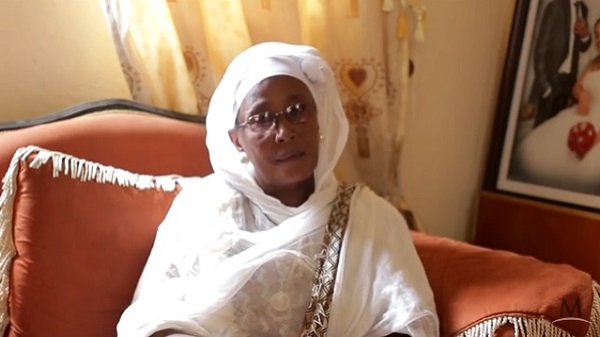 As Ethiopia has begun to age, its traditional end-of-life insurance groups, 'Idir,' are adopting a new purpose: helping elderly residents live their daily lives when they no longer have family members nearby.
By Monika Rębała (The Christian Science Monitor) |
Addis Ababa, Ethiopia—Established around 100 years ago, the Ethiopian idir is a kind of grassroots life insurance. Idir collectives help Ethiopian neighbors organize funerals for their closest relatives and provide solace in grieving.
But as Ethiopia has begun to age, the idir has started to serve a new purpose beyond end-of-life services: helping elderly residents live their daily lives when they no longer have family members nearby.
"The number of older people left alone has increased, because their children have left for other cities or countries and don't visit or support them anymore," says Etalemaha Mekbib, the treasurer of a 700-member idir on the outskirts of the capital Addis Ababa. Her association, whose main purpose was once to fund all the arrangements of the funeral, now also pays calls to the elderly in their homes, accompanies them to hospitals, and helps them pay their monthly idir fees or buy basics such as soap or coffee.
Although Africa is the world's youngest continent, people here are living longer too. And by most accounts Africa is not doing enough to prepare for it. Although in African culture the elderly enjoy a vaulted social status, with extended families taking care of them without question, traditional support systems have become strained. Rapid urbanization, modernization, and the AIDS epidemic have devastated family structures, leaving elderly with little support. Some are even on the streets.
For the vast majority of elderly in Ethiopia, says Gebre Yntiso Deko, an anthropologist from Addis Ababa University, "their pension systems are their children." He says governments should act now to prepare, by funding adequate nursing care and creating pension schemes.
In the absence of that, the idir is serving as a vital social network since they are present even in the smallest villages. "We have to come up with new ways to help elderly people," he says.
"People in an idir are like a family," says Ms. Mekbib, dressed in a traditional white Ethiopian scarf in her living room on a recent day. "They are neighbors, they know each other well, so they know when someone needs help."
Elderly, alone
Just outside Ethiopia's sprawling capital, extended families have long lived in round, thatched-roof huts with mud-plastered walls, and the elderly are cared for by their children and grandchildren. Among some ethnic groups the elderly are given special status, feted regularly for their knowledge in farming, animals, and weather. In others, they are viewed as having mystical powers.
But rural-urban migration, and modernity generally, has meant that many older people find themselves doing what once was unthinkable – living alone, and having to fend for themselves.
Seventy-year-old Kifle wanders the streets of Addis Ababa all day long. He earns a living changing money for bus drivers who don't have time during their chaotic routes. For each birr – Ethiopia's currency, worth about 5 cents – changed, he gets a tiny stipend of 10 to 20 Ethiopian cents in return. That's not enough to survive, so he begs for money on the streets too.
He comes to Addis Ababa once every two to three months, from a village in the Tigray region, 300 miles north of the capital, where he is a farmer. "My children send me here, they want me to find money not only for my living, but also to support them," he says, sitting on a sidewalk in the center of the city.
In Ethiopia, like in most countries on the continent, there is no universal pension system, with only a small number of the working population contributing to pension schemes.
Read more on The Christian Science Monitor
---