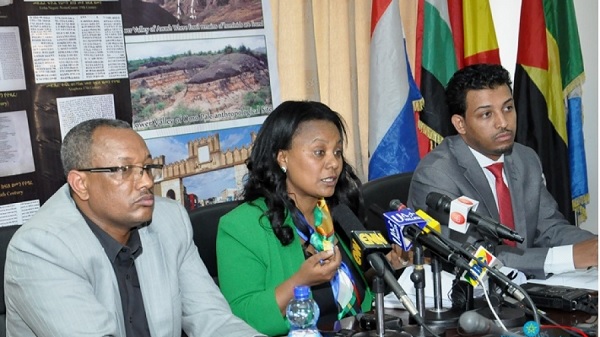 Addis Ababa (ENA)―Ethiopia is going to host the annual conference of the Intergovernmental Committee for the Safeguarding of the Intangible Cultural Heritage from 28 November to 2 December 2016.
At a press conference Ministry of Culture and Tourism held today, Minister of Culture and Tourism, Dr. Hirut Woldemariam said the conference will create opportunity for the nation to introduce its tangible and intangible heritages as well as natural resources.
The conference will also help the country increase the revenue it gets from conference tourism, she stated.
Dr. Hirut noted that the hosting of the conference during the state of emergency will help the country to show to the international community that peace and tranquility have been reinstated in the country.
The conference will also provide opportunity for the country to build its image, according the minster. Up to 1,000 participants from different countries are expected to attend the conference.
Source: ENA
——
Other stories:
---