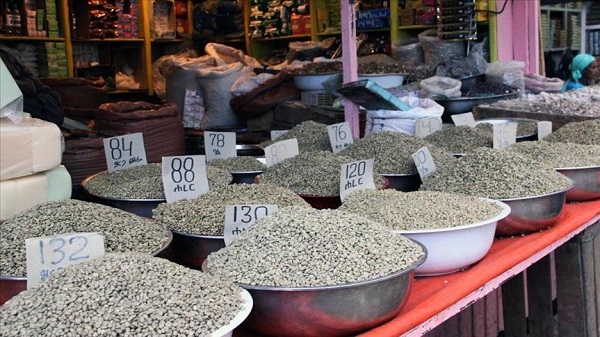 Addis Ababa (ENA)–Ethiopia to introduce new system to prevent illegal practices on the export of coffee, the country's major export earning agricultural product, the Ethiopian Coffee and Tea Development and Marketing Authority said.
Activities are being carried out to introduce new system to control and prevent illegal practices as well as enhance assistance, Plan and Reform Director at the Authority, Heruy Nuru told ENA.
Among the illegal practices, supplying the coffee intended to be exported to the local market and exporting low quality products to the global market are mentioned.
Both activities carried out by legally registered coffee exporters, are contributing to the loss of foreign currency the nation aspires to earn and undermine the country's image, Heruy said.
By boosting the monitoring activities, the introduction of the system will help to address these challenges, he added.
It will also help to change the current licensing process, which allows anyone who wants to engage in the export of coffee get the license without additional requirements.
READ: First Lady Roman Tesfaye Inaugurates Garden of Coffee in Addis Ababa
New requirements and qualifications will be introduced to license companies that wish to export Ethiopia's coffee. This will enable the country to license capable exporters, he added.
Ethiopia grows the best coffee in the world known for its special taste and originality. Three of its coffees Harrar, Sidamo and Yirgacheffee, are among the world's finest coffees.
Ethiopia is currently largest coffee producer in Africa and the fifth in the world.
Source: ENA
——
Other stories:
---