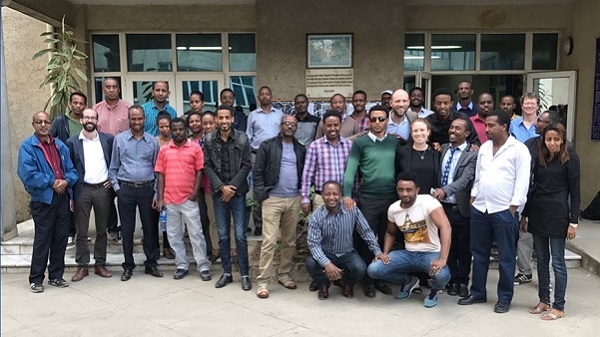 Addis Ababa, Ethiopia (MOH)–Ethiopian Ministry of Health (MoH) in collaboration with Bill and Melinda Gates Foundation (BMGF) and Vital Wave have launched a digital platform to host the National Health Data Dictionary (NHDD) that defines concepts, indicators and other terms in the health sector in order to improve standardization and data quality with the ultimate goal of improving information use and health outcomes.A two-day training session was conducted on February 4th and 5th, 2017with stakeholders from MOH program directorates, the Pharmaceuticals Fund and Supply Agency (PFSA), Food, Medicine and Health Care Administration and Control Authority (FMHACA), Central Statistical Agency (CSA) and partners.
A technical working group (TWG) composed of various stakeholders and technical experts in the area have been developing the NHDD for the past several months.
READ: CIRHT: The Increasing Importance of Midwives in Reproductive Care
In the first phase of development, the NHDD included definitions of terms for the Health Management Information System (HMIS) indicators and registers, Health Sector Transformation Plan (HSTP) indicators, National Classification of Diseases (NCoD) and Community Health Information System (CHIS). Further development and maintenance of the NHDD will be handled by the NHDD TWG and its subcommittees.
The National Health Data Dictionary can be found by clicking on: NHDD 
Familiarization of the National Health Data Dictionary and cascading of training will be done by the NHDD TWG to potential users and other stakeholders in various forums over the coming weeks and months.
Source: The Ministry of Health, Ethiopia
——
Other stories:
---