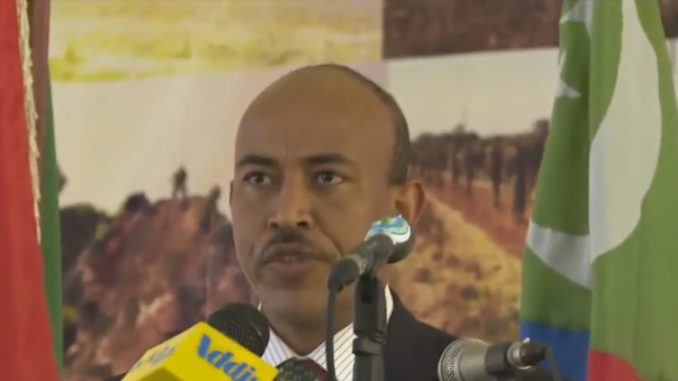 Mr. Siraj Figesa said 2,449 individuals suspected to have been responsible in inciting and spreading the violence will come before court
By Tesfa-Alem Tekle (Sudan Tribune) |
Addis Ababa–Ethiopian authorities said on Saturday that thousands of suspects arrested under the state of emergency decree would be freed.
Ethiopia declared a state decree last October after anti-government protests that sparked in Oromia region over territorial, political and economic rights turned violent claiming hundreds of lives.
The command post tasked to oversee the implementation of the six-month long state emergency announced that a total of 9,800 detainees will be freed on Wednesday next week.
Those to be freed next week are among the 11,607 suspects jailed in the first round measures taken following the imposed state decree.
It said the detainees had received training ahead of planned release from detention.
At a press briefing he gave to local journalists, Ethiopian Defense Minster and Secretariat of the command post, Siraj Figesa, however said 2,449 individuals suspected to have been responsible in inciting and spreading the violence will come before court.
The minister further said that an additional 12,500 suspects have been arrested in second round measures which Sudan Tribune understands would bring the total figure of suspects arrested after the decree to over 24,000.
However Siraj Figesa said those second round detainees will be released after completing training might face justice based on criminal roles they had.
Read more on Sudan Tribune
——
See also:
---