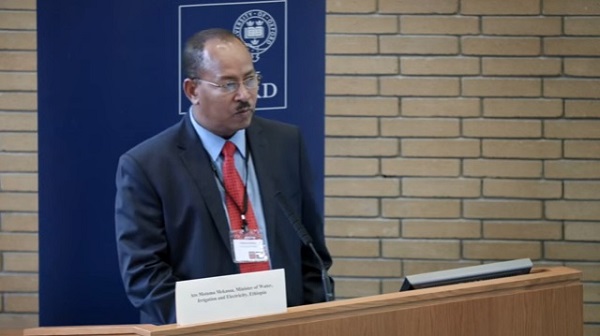 Cape Town, South Africa (Africa News Agency)–Already a gem of an economic growth story, Ethiopia looks set to add significant shine to its economy through the development of its mineral resources sector.
The East African country's Minister of Mines, Petroleum and Natural Gas, Motuma Mekassa Zeru, told delegates gathered for a country case study at the Investing in Mining Indaba in Cape Town on Monday that the country had identified the mining sector as a priority for development.
And, according to a statement from the country's Ministry of Mines, Petroleum and Natural Gas, the potential is great.
The chief geologist at the Geological Survey of Ethiopia, Hundie Melka Yadete, told the session that the geologically diverse country was rich in minerals, including gold, gemstones, platinum and soda ash.
"Ethiopia is virtually untapped, diverse and vast mineral resources offer huge potential opportunities for exploration and development," according to the Ministry of Mines, Petroleum and Natural Gas statement.
The focus on developing its mineral resources is part of the government's plan to shift from an agriculture-led economy to an industrial one.
At the moment the agricultural sector accounts for 46 percent of gross domestic product, 80 percent of employment and 85 percent of export revenues.
READ: What Ethiopia's Energy Sector Looks Like: Overview
Recognizing the potential of the mineral sector to trigger further industrialisation and wider economic development, Ethiopia's policy framework envisages the minerals sector to be the backbone of industry by 2023.
The government's ambitious plans for mining include a target to increase the sector's contribution to GDP from today's 1.5 percent to 10 percent by the year 2025.
Motuma Mekassa noted that the country, which was among Africa's fastest growing economies, had recorded double digit growth for many years. But he added that there was no room for complacency.
Read more about "Ethiopia looks to mining to add shine to its success" on eNCA
——
See also:
---