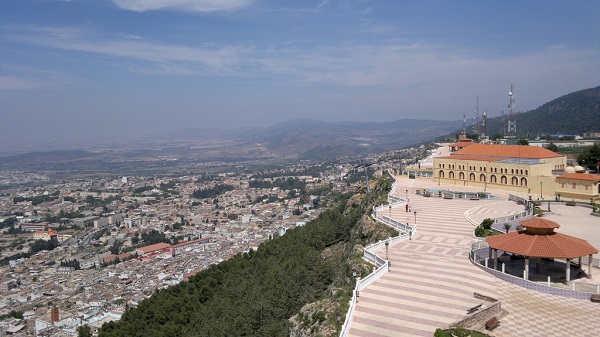 TLEMCEN, Algeria (IAAF)–Ethiopia leads the medal tables with 18, seven of them gold, after the first two days (29-30) of action at the 13th African U20 Championships in Tlemcen, Algeria.
As expected, the core of Ethiopian strength laid in the middle and long distance events, but the east African powerhouse also picked up medals in the sprints, most notably over the half lap on day two where Wogen Tucho Bayisa took the title in 47.65 over Tumo Nkape of Botswana, who clocked 47.83. Efrem Mekonen Wgeberel, also from Ethiopia, was third in 48.87.
Ethiopia also finished 1-3 in the men's 1500m on Friday, won by Welde Tufa Gurme in 3:44.39 over Boaz Kiprugut who clocked 3:44.78. Weretaw Esthete Hagos, who led for half the race, held on for third in 3:45.56.
Friday's women's 800m also saw victory for Ethiopia courtesy of Tigist Ketema Tebo in 2:05.85. Josephine Chelangat of Kenya, who led at midway, was second in 2:06.48 with Khadidja Benkacem of Morocco third in 2:08.26.
Ethiopia's medal haul began on day one with gold and silver in the men's 3000m steeplechase where Takele Nigate Melese took the title in 8:31.36 ahead of Tesfaye Deriba Ketema, who clocked 8:33.67.
South Africa has also had a strong first two days, collecting ten medals, six of them gold.
On day one, Patrick Duvenage and Werner Visser, the 2015 world U18 champion, dominated the discus (1.75kg) competition reaching 59.46m and 58.70m respectively to finish one and two. Meanwhile, Jana Steinman led a South African 1-2 in the women's shot put with a 13.15m best.
Read the complete story at IAAF
——
See also:
---