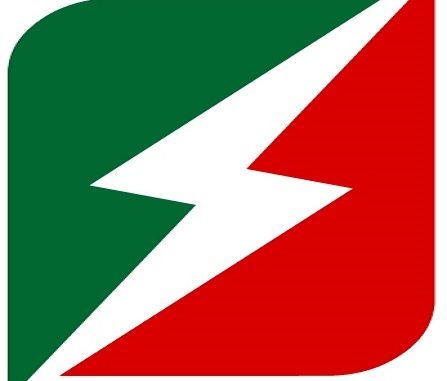 Ethiopian Electric Power (EEP) and the South African Standard Bank have signed loan agreement estimated at more than $100 million dollars aimed at financing the upgrade and rehabilitation of electric power sub-stations located in Addis Ababa.
The money secured by the loan agreement will finance 85per cent of the planned rehabilitation project. The Ethiopian government will provide the rest of the money. This loan agreement is the first loan promise made to the country after the bank opened its office a year ago in Ethiopia.
The project involves the upgrading of the aging 132 kv and 230kv power transmission line of the city.
This is the second loan signed by EEP in 2016. Three months ago, EEP signed a $104 million loan agreement with the African Development Bank for the implementation of the Meqelle-Dallol and Semera-Afdera Power Transmission Lines.
Last year, EEP utilized 15per cent of its $1.8 billion budget to pay for the interest on its loan. The figure is 37per cent higher compared to what its loan interest cost the company in 2013. IMF reported two weeks ago that the debt of state owned enterprises has reached around 57per cent of the country's Gross Domestic Product (GDP).
READ: Chinese Company CGCOC to Construct Ethiopian Electric Power HQ
The project also includes the development of two new substations, extension of three existing substations and building three new transmission lines within the capital city.
The money will go towards the upgrading and rehabilitation of Kotebe, Addis East, Shegole and Tikur Anbessa sub-stations and power transmission infrastructures in the capital.
The average per capita electricity consumption of the city has reached 105 kWh per year.
Azeb Ansake, Chief Executive Officer of EEP and Asenda Tsotso, Executive Export Credit Agency from South Africa's Standard Bank signed the agreement two weeks ago.
Standard Bank Group opened its office officially in October, 2015 and it is governed by South Africa's Standard Bank. The bank has also established an office in Kenya, South Sudan, Tanzania and Uganda.
Standard Bank South Africa was established a century ago and has a presence in more than 20 countries.
During the past fiscal year, the country secured a record amount of loan, 1.8 billion dollars in total, from the World Bank. The loan from the World Bank aims at different development goals including expansion for electricity. Until March 2016, the country's public debt as a percentage of GDP stood at 55pc of the GDP.
Read more on Africa Business Communities
——
Other stories
---