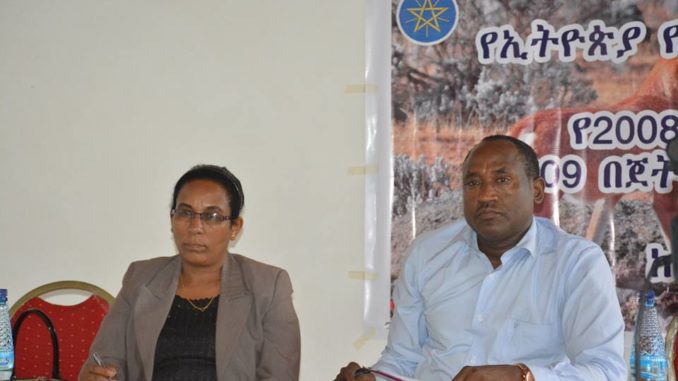 Addis Ababa (ENA)–The Ethiopian Wildlife Conservation Authority (EWCA) has urged judiciary and prosecutorial bodies and other key stakeholders to put their efforts together against the ever escalating problems of illegal wildlife trafficking
Efforts of strengthening and building the capacity of law enforcement are crucial to prevent and end illegal wildlife trafficking, according the authority.
The call came at the opening of a three days workshop aimed at building the capacity of law enforcement in general and other key stakeholders in particular.
In his speech at the opening of the workshop, Research and Monitoring Director of the authority Kashay Gebretensae said integrated and collaborative intervention of judiciary bodies including other concerned institutions is crucial to end illicit wildlife trafficking.
The judicial and prosecutorial assistance training workshop included five main components: existing policies and legislations and the legal framework, investigation, intelligence collaboration and intervention, according to the director.
The workshop also focuses on overturning the ever increasing illegal wildlife trafficking problems at large.
Senior Program Officer for Species Protection in Kenya Nathan Gichohi on his part commented that illegal wildlife trafficking is at an alarming stage as the region is losing many species of elephant, lion, rhinos and other animal species.
"We are working at three levels to stop the killing, stop the trafficking across the borders and stop the demand from Asia," the Officer said.
According to Gichohi, the African Wildlife Foundation is also working to stop the killing and trafficking of wildlife species as well as the demand for the species.
"Poaching and wildlife trafficking have decimated wildlife population not just in Africa but globally," said James Isiche Regional Director East Africa for International Fund for Animal welfare (IFAW).
The fund has continued to be key partner with Ethiopia in combating wildlife crime and it is enjoying similar authority in the region, the director said.
Isiche who indicated that wildlife products particularly ivory continued to be seen in large quantities at sea and airports, added: "we also like to acknowledge our partnership with African Wildlife Foundation to enhance wildlife law enforcement not only in East Africa but globally."
Source: ENA
——
Other stories:
Gheralta: Thousands Climb Steep Cliffs to Reach Hidden Churches
---