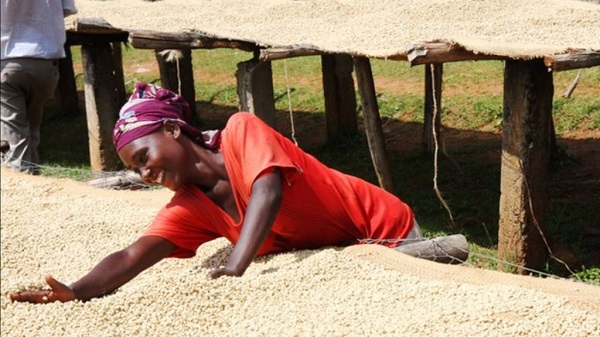 Ethiopian small coffee farmers are not benefiting from the so called Fair Trade as much as it is perceived, a study shows.
By Bart Minten (IFPRI)
Global trade in Voluntary Sustainability Standards (VSS) such as Fair Trade and Organic certified coffee has seen remarkable growth, especially over the past decade. But in Ethiopia the benefits for small coffee farmers haven't been as significant as may be widely perceived.
VSS, which grew in response to global pressure from social welfare and environmental groups, guarantees the product origin, fair prices to producers, adherence to ethical standards in production and processing, environmental sustainability, and safety and quality safeguards. The share of global coffee production sold as VSS-certified grew from 4 percent in 2005 to 18 percent in 2015, and recent estimates show this trend continuing. International buyers and consumers willing to pay a higher price markup on certified coffee products account for the bulk of this growth.
While one of the main objectives of VSS is to improve the welfare of small coffee farmers, our findings, published in the journal World Development, show that less than one third of the price premiums realized at the export level—and even lower shares of the premium prices paid by the ultimate consumer—are passed on to coffee farmers in Ethiopia.
In absolute terms, the incremental dollar figure earned by a farmer selling her coffee crop under a VSS certification is even more insignificant. If a coffee farmer in Ethiopia were to market all 400 kilograms of her yearly crop of red cherries (coffee fruit) as VSS certified, then at the present VSS premium transmission rates, she would earn a mere $6.70 more than a non-certified farmer. Even if price premium transmission were perfect, a coffee farmer stands to gain only an additional $22 a year. While at the export level, we found there are significant price premiums attached to the VSS certifications, these premiums are not reaching small farmers in Ethiopia.
What prevents the high premiums paid by consumers from reaching coffee farmers? Participating in VSS programs incurs high overhead and certification costs. To win VSS certification, farmers must pay workers minimum wages, ban child labor, and provide access to sanitation and water, in addition to paying documentation costs. Each of these contributes to higher production costs.
Read the complete story at IFPRI
——
See also:
---