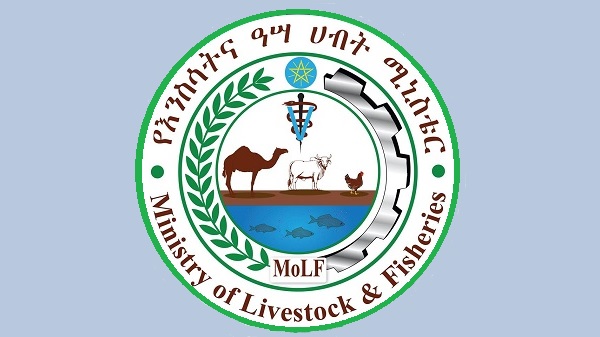 Improved technological applications play a vital role in wide range of aspects to enhance livestock production, according to Fekadu Beyene, PhD, Minister of Livestock and Fisheries.
ADDIS ABABA (ENA)–Supporting the livestock sector through improved technology is essential if productivity of the sector is to be enhanced, according to Ministry of Livestock and Fisheries.
The 31th Annual Conference of Ethiopian Veterinary Association opened today under the theme: Enhancing Veterinary Services through Improved Application of Innovative Approaches and IT/ICT Solutions.
Livestock and Fisheries Minister, Professor Fekadu Beyene said improved technological applications play a vital role in disease prevention and control, efficient and effective input supply system, better management options, access to knowledge and credit to enhance production.
ICT has a key role in the development of market infrastructure and market institutions for inducing efficiency and incentives for market participants along the value chain, he added.
The quick technological digital devices, Web and wireless communications developments have created non-imaginable implications in animal, veterinary and medicine field in the last decade.
Professor Fekadu stated that the use of technological advances, forced by the global commerce, easy and low cost communications and professional competition, including in learning and research fields, was effortlessly adopted in these areas.
Ethiopia owns a significant large number of livestock populations, the sector has remained under developed and its potential has not been efficiently and effectively utilized.
● SEMONEGNA ON SOCIAL MEDIA: Facebook| Twitter| Instagram| Pinterest
The Minister said high prevalence of livestock diseases and poor feed quality are among the major technical constraints hindering development of the sector.
These call for concerted efforts of all actors, including private and public organizations and civic societies to modernize livestock production, he observed.
Ethiopian Veterinary Association President, Dr. Bewiket Siraw said the association has been working to ensure animal health.
He added that it has also been working in collaboration with stakeholders to support the sector in technology.
The two-day conference will discuss about how the association can contribute to the improvement of livestock.
Source: ENA
——
Other stories:
---