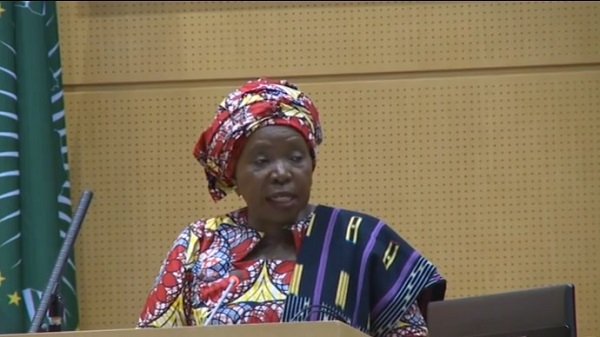 Addis Ababa, Ethiopia (Prensa Latina)–The African Union (AU) pre- 28th summit stage continues today at the organization"s headquarters in Addis Ababa, with sessions of the organization's Executive Council.
This working group, which will also work tomorrow, is composed of the foreign ministers and ambassadors of the 54 member nations, the heads of the main AU departments and bodies, and other officials, led by Moussa Faki Mahamat, Foreign Minister of Chad, the country that holds the pro tempore presidency of this regional entity.
Its members will deliberate on various reports of the Specialized Technical Committee on key aspects that will be discussed at the great event, both organizational and the economic and political issues of the continent.
In addition, they will adjust details of the agenda and list the recommendations that will be analyzed by the Heads of State and Government of the UA, at the summit on January 30 and 31.
Welcoming the participants, the Chairwoman of the AU Commission, Nkosazana Dlamini Zuma, thanked the government and people of Ethiopia for their hospitality and the facilities granted to hold the forum at the highest level of the AU.
'We build the future of Africa in the midst of a rapidly changing world with contradictory trends, while globally many nations experience political change and instability,' Zuma added.
The segment of senior officials of the event took place on Sunday and Monday, with the presence of the ambassadors of the 54 AU member countries and the directors of the entity, which make up the Committee of Permanent Representatives.
At the summit on Monday and Tuesday, the leaders of the member nations, who are members of the AU Assembly, supreme governing body that determines their strategies, adopt the annual work program, and monitor the implementation of the main decisions.
Read more on Prensa Latina
——
See also:
---