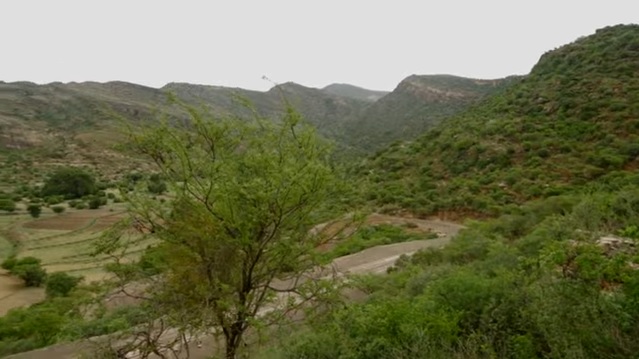 Forest landscape restoration (FLR) is the ongoing process of regaining ecological functionality and enhancing human well-being across deforested or degraded areas.
By Suzanna Dayne (CIFOR Forest News)
Ethiopia is home to sub-Saharan Africa's second largest population, and most of the country's 100 million people are farmers. In Ethiopia, land is life and preserving it has become a national priority.
Just over 100 years ago, this rugged, landlocked country had a much greater forested area (though estimates vary widely). Today, it's less than five percent of the country's total area — though government estimates put it around 15 percent, based on a recently adopted definition of what constitutes a 'forest'. All figures agree on a loss of forested land, mainly due to rapid population growth, which in turn has led to a major increase in demand for crop and grazing land, wood for fuel, and the poorly regulated expansion of commercial farming.
In 2011, the Bonn Challenge was launched with the goal of restoring 150 million hectares of the world's deforested and degraded land by 2020 and 350 million hectares by 2030. The idea is to use the approach of FLR, Forest Landscape Restoration, which aims to restore ecological integrity to degraded lands, while at the same time improving human well-being.
Ethiopia has responded to this Challenge with a pledge to restore 15 million hectares of degraded forests, woodlands and production landscapes.
Forest Landscape Restoration: Social Fencing
But how do you achieve such a goal? Scientists from the Center for International Forestry Research (CIFOR) and national partner institutions wanted to find out how the 'exclosure' method worked in Ethiopia, and what needs to be done to improve its conservation and livelihoods outcomes, and thereby its sustainability. Also known as 'social fencing', this method requires communities to close off areas of land to human and domestic animal disturbances for a certain time period. This allows native vegetation to regenerate and reduces land degradation.
Read the complete story at CIFOR Forest News
——
See also:
---