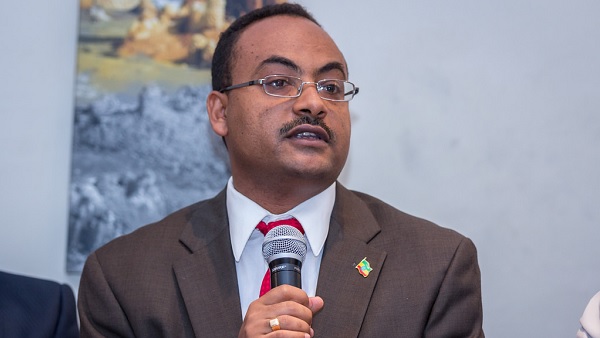 The Roll Back Malaria (RBM) Partnership Board is delighted to announce the appointment of Dr. Kesetebirhan Admasu (goes by 'Dr. Kesete') to the role of Chief Executive Officer (CEO).
The RBM Board unanimously selected the exceptional Dr. Kesete for the role of RBM CEO at the 4thPartnership Board Meeting, following an extensive global search and selection process supported by executive search firm Egon Zehnder.
Dr. Kesetebirhan Admasu will play a critical role as the global face of the new Partnership on a day-to-day basis, including establishing and leading a new Partnership Management Team and ensuring that regions and countries are empowered to address the global fight against malaria.
Dr. Winnie Mpanju-Shumbusho, Board Chair of the RBM Partnership said "As a champion of innovation, task-shifting and implementation at scale, Dr Kesete has the experience required to lead this global Partnership into a new era and drive momentum to end malaria for good. We are incredibly excited to welcome him on board."
"I am excited to join RBM Partnership as the CEO. I look forward to working with all the RBM partners in the effort to relegate malaria into the history books." – Dr. Kesetebirhan Admasu
Dr Kesete will officially commence duties on 1 February 2017 and move into the new RBM offices at the Global Fund in Geneva on 1 March 2017. The RBM Board Leadership will support him in the phased recruitment of remaining members of the new Partnership Management Team over the course of 2017.
---