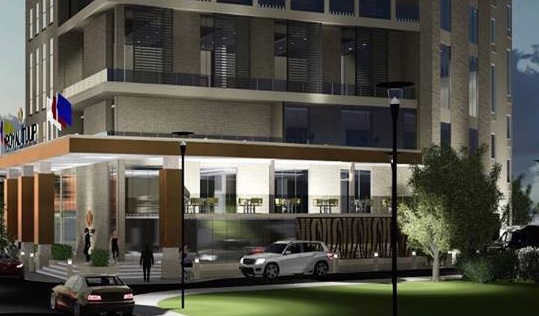 In Ethiopia, France's Louvre Hotels Group has signed a 20-year management agreement with Begez Business Group to brand and run the Royal Tulip Plaza Addis Ababa Hotel—a property that is scheduled to open in mid-2018 and is expected to cost more than $300 million for construction alone.
The agreement—which reportedly comes at the end of more than a year of negotiations—was signed by Sebsebe Teklu, the chairman of Begez and Alain Sebah, president of the Golden Tulip for French and East African countries. Begez has also signed deals with Ethiopian companies Jefor Contractors and BIGAR architects for the work on the constructions, while South Africa-based Ngonyama Okpananum Associates will oversee the interior and exterior design.
Louvre is expected to receive its first dividends from Begez after the hotel becomes fully operational and makes a profit.
The lengthy negotiation process was due to "vigilance" in the design and legal matters, Kumneger Teketel, founder and managing director of Ozzie Business and Hospitality Group, said. Ozzie brokered the deal.
Over the last year (give or take a few months), several global hotel companies including Hilton, AccorHotels and Wyndham have sought to expand in Ethiopia.
Read more on Hotel Management
——
See also:
---