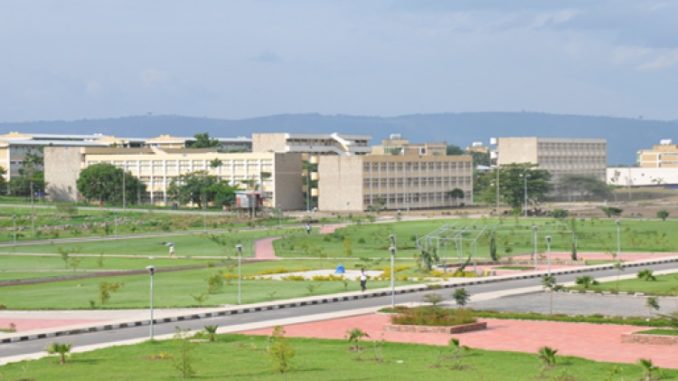 Currently, Hawassa Referral Hospital is providing medical service for over 18 million people in and around Southern Nations, Nationalities and Peoples' Region, SNNPR.
By Girmachew Gashaw (The Ethiopian Herald) |
Giving its rearward to Hawassa Lake – Hawassa University Referral Comprehensive Hospital gets its patients back in shape not only by well experienced physicians, but also with fresh air that comes out of the lake. The lake lends a majestic look to the hospital which is a shelter to many patients. Early in the morning, this writer was heading to a hospital in search of the sick taking medical service there.
Merga Kidane was sat on a long chair placed in front of a medical examination room. With sadness packed eyes again and again he was looking into the eyes of his son he was hugging. It was from Agarfa Woreda of Oromia State they came. Relating about his son Merga said: "Though he is three, he could not speak and walk. The physicians say it may be due to natural disorder. Now I am impatiently waiting for the result of the examination."
While pregnant, his wife was taking hospital checkups, but, while she was giving birth the infant might have suffered smothering. That may be the case for his sickness, he recalled.
READ: Special Envoy Underlines Importance of Kuwait-financed Medical Center in Ethiopia
"Though there is another hospital in his vicinity, the service is no match with that of Hawassa Referral Hospital. Even today, the physicians have called me three times for medical examination. But in some hospitals, physicians always refer patients to private hospitals than providing a fair services to the community there," Merga added.
Fate Harka came to the Hawassa Referral Hospital to get treatment for her 12 year son who was severely sick for the past six months. Though she went to Loke Health Center, the case proved beyond their capacity and as such they referred her to the hospital. "I couldn't see any change in my son's health for the last four days. My son is not taking foods. His stomach is also getting contracted."
Read more on The Ethiopian Herald
——
See also:
---