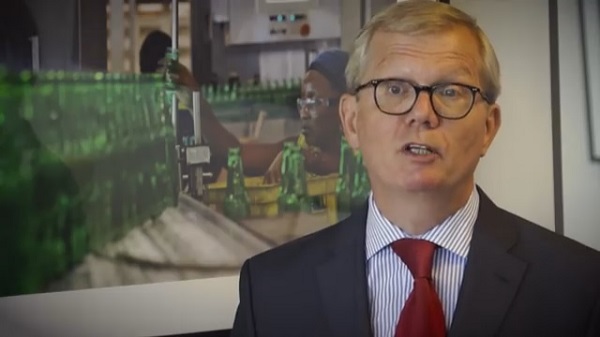 Heineken Ethiopia is set to inaugurate its one year expansion project executed at a total cost of 2.4 billion Br. The project will give the company the highest production capacity in Ethiopia's brewery industry. When fully operational the capacity of Heineken is expected to surpass the current leader in the industry, BGI Ethiopia by one million hectoliter. Elmi Olindo Contractors Plc has carried out building on the expansion, which took 14 months to complete while LEHUI Group was involved in brewhouse setup and the installation of fermentation and storage tanks. Elmi Olindo which is an Ethiopian-based company is the same company who was also behind the construction of Dashen Brewery plant in Debre Berhan. It began its activity in 1937 in Asmara, Eritrea.
The expansion will double the capacity of the Qilinto plant, in the souther outskirt of the capital in particular and will boost the total production of three plants including Bedele and Harar to four million hectoliters, a year. To date, the company has invested close to 11 billion Br in Ethiopia.
The first plant at Qilinto was known for producing only Walia beer. Following this expansion the market will see the company producing its flagship brand, Heineken Beer. The Qilinto plant will become the seventh Heineken producing factory in Africa to produce Heineke Beer. Heineken beer is widely consumed across 30 African countries.
READ: LIDI: Workshop on Enhancing Eco-friendly Leather Manufacturing Conducted
With the opening of the new plant, Heineken Ethiopia will overtake BGI Ethiopia as the country's biggest beer production company. BGI is now producing three million hectoliter per a year.
Heineken Ethiopia's expansion will also increased the company's employees to 270 from 290, in addition to hundreds of outsourced employees, such as security and janitorial workers.
Heineken entered the Ethiopian market in 2011 following the acquisition of Harar and Bedele breweries for 163.4 million dollars, through the government's privatization policy.
Read more on ENLBA
——
See also:
---