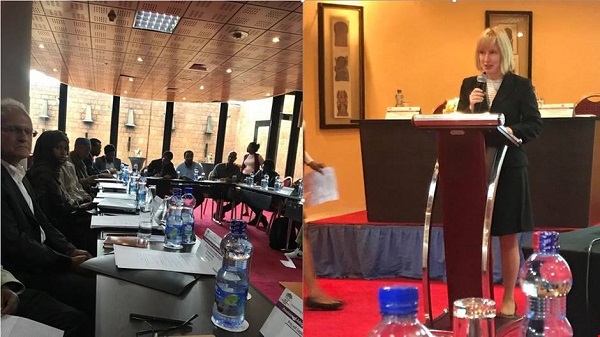 ADDIS ABABA (Norway in Ethiopia)–The World  Agroforestry Center (ICRAF) in collaboration with the Ethiopian Environment and Forest Research (EEFRI) and the Ethiopian Ministry of Environment, Forest and Climate Change (MEFCC) organized a launching and inception meeting for supporting the Ethiopian tree seed sector.
The meeting was officially opened by the MEFCC representative Dr. Minassie. Dr. Marianne Johansen, the climate counselor at the Norwegian Embassy in Addis Ababa, also made an opening remark. "Availability of high quality seeds is necessary if Ethiopia are to reach the Climate-Resilient Green Economy (CRGE) targets for forests. The project is therefore an important step forward for the Ethiopia-Norway climate partnership."
High quality tree seeds are needed for successful forest restoration. Ethiopia are planning to restore more than 15 million hectares of forests as a climate mitigation and adaptation measure. This is an area corresponding to the size of Amhara regional state or more than one third the area of Norway.
During the meeting Dr. Wubalem Tadesse, the Director General of EEFRI, said that one of the main challenges for forest restoration in Ethiopia is poor quality seeds.
In conclusion, to achieve the Ethiopian ambitious restoration targets, availability of large quantities of high quality seeds are crucial. The project is supported by Norway's Climate and Forest Initiative through the Norwegian Embassy with USD 8 million in 2017-20.
Source: Norwegian Embassy in Addis Ababa
——
Other stories:
---