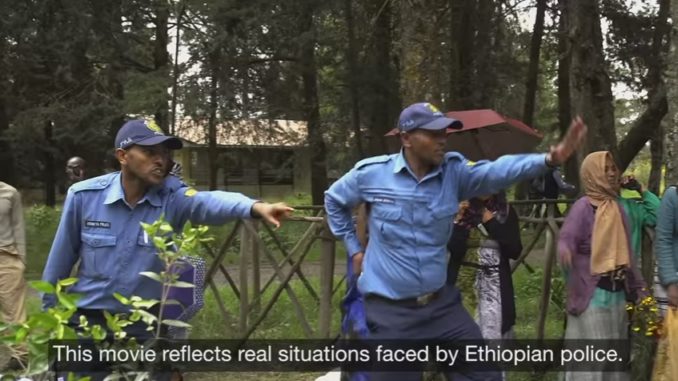 The International Committee of the Red Cross (ICRC) supports the Ethiopian police with training to reinforce national and international standards pertaining to arrest, detention and the proportionate use of force.
This collaboration with the Ethiopian Police University College has led to the production of a training video that will be used by the police across the country. The ICRC provides customized training tools with the support of expert trainers with police experience.
The training video is in Amharic, the national language of Ethiopia, and has also been translated into other local languages like Oromiffa and Somali.
In related stories, in 2016, the ICRC has restored family links, improved access to water, and offered relief assistance. ICRC teams also visited detainees and worked to promote equal access to physical rehabilitation services.
Highlights of ICRC's work in Ethiopia between January and June 2016.
37,840 detainees visited to assess their living conditions and promote humane treatment
Improved access to water for

81,140

people in different parts of the country
Located 76 missing persons separated by conflict in a bid to restore their family links
82,980 people received seed and agricultural tools to assist with agriculture/farming
2,182 persons with disabilities accessed services at 10 assisted physical rehabilitation centers in the country
Source: ICRC
---