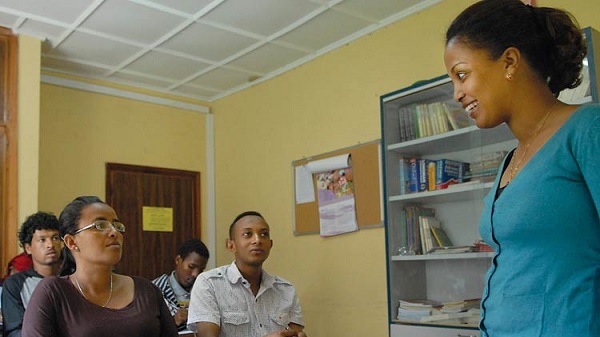 WASHINGTON, D.C. (JRS)–The traditional image of refugees crammed under large tents or a makeshift structure no longer gives the full indication of today's refugee crisis. The extremely poor living conditions of camps and dependency on humanitarian aid frustrates most refugees. This causes many to assume that this forces them to seek better lives in urban environments – this is not true. Urban refugees often have greater needs than camp-based refugees, as they do not have the services provided in the camp. They must pay for shelter, education, health care, and food. They are often not legally allowed to work and do not speak the language, which makes it difficult to survive.
As these individuals struggle to improve their lifestyles in different countries, Ethiopia is experiencing a rise in urban refugees as they host over 830,000 displaced individuals. Crises in neighboring countries such as South Sudan, Sudan, Somalia, Eritrea, and Yemen have also led to a continual rise of refugees in urban areas. According to UNHCR, there are over 20,000 urban refugees in the capital city Addis Ababa, most of them from Eritrea.
Urban refugees residing in Addis Ababa face far greater challenges than those living in camps where basic amenities such as food, water, and shelter are available. High priced city living, limited access to social and economic services, lack of skills training, employment opportunities, and insufficient support contributes to the poor living conditions of urban refugees.
In response to these harsh circumstances, JRS started the first and only urban Refugee Community Center (RCC) in Addis Ababa in 1996. The RCC responds to the unmet needs with a range of services and support to urban refugees and asylum seekers. The vocational skills trainings, day care service, English language courses, psychosocial services, sports and recreation, music therapy as well as emergency food and material assistance offered by RCC helps them to heal, learn and thrive in their new environments.
Read the complete story at Jesuit Refugee Service
——
See also:
---