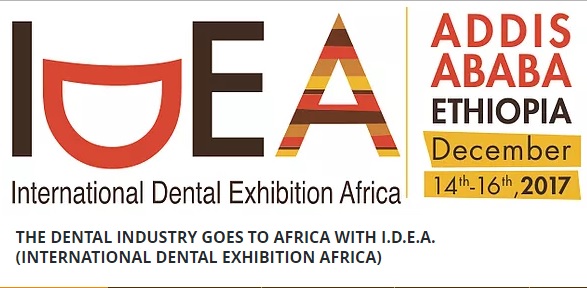 EVENT: The International Dental Exhibition Africa (IDEA) 2017 (Third Edition)
DATE: December 14-16, 2017
VENUE: The United Nations Economic Commission for Africa (UN ECA) Conference Center, Addis Ababa, Ethiopia
The Italian Dental Manufacturers Association (UNIDI) has announced that the 2017, which is the third edition, of IDEA (International Dental Exhibition Africa) dental trade-show will take place at the UNECA (the United Nations Economic Commission for Africa) congress center in Addis Abeba, Ethiopia, from December 14 to 16, 2017.
UNIDI took the mandate to organize the trade-show with the patronage of the Ethiopian Ministry of Industry and the Embassy of Italy in Addis Ababa, in cooperation with the Ethiopian Dental Professional Association (EDPA).
The exhibition will be mainly addressed to operators of the dental sector (importers, distributors, agents) who will have the chance to meet the exhibiting companies which are willing to expand their business to the African market.
It is expected that manufacturers of dental products worldwide, which will participate either within a national pavilion or independently.
Ethiopian Airlines is the official carrier of the trade-show, with 10% off for participants traveling to Addis Ababa with the Airlines.
Source: IDEA
——
Other stories:
---