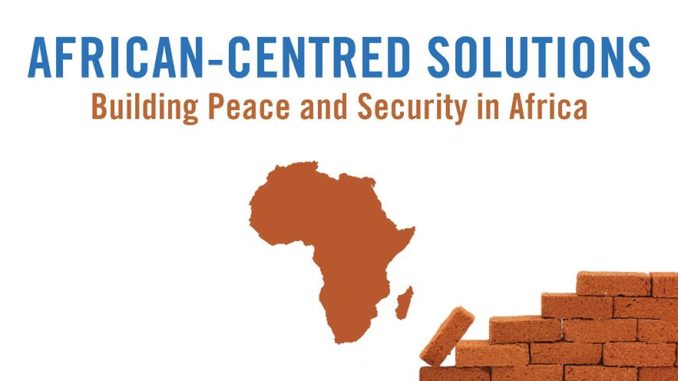 The Institute for Peace and Security Studies (IPSS) launched a book on African-centered solutions (AfSol) to peace and security titled 'African Centered Solutions: Building Peace and Security in Africa'. The book is a direct result of the series of discussions and papers from three consecutive workshops on the same theme, African Centered Solutions in Peace and Security, to operationalize the popular but least understood notion of 'African Solutions'.
Speaking about the importance of the publication, Amr Abdalla (PhD), Senior Advisor on Policy Analysis and Research at IPSS, said 'this book sets a theoretical foundation for exploring and investigating the AfSol concept. It also offers examples and applications of AfSol practices aimed at addressing peace and security challenges using peaceful, coordinated and integrated processes of peace operations and peace building.' He added 'we at IPSS hope that this book will set a foundation for developing a significant body of knowledge on the topic.'
AAU: International Conference on Social Anthropology
The book contains eight chapters dealing with issues ranging from peace support operations to peace-building, security governance, refugees, post-election violence and terrorism. The propositions in the book are designed to identify the agency and ownership of solutions to the continent's myriad problems by African institutions and peoples. As the authors of this book have boldly argued, promoting shared values among African institutions and peoples, and working in partnership with external actors are, key in this process.
Vested with the responsibility of meeting the intellectual challenge in peace and security in Africa, IPSS has been a leading institution in developing and promoting knowledge about AfSol. The different research projects embarked upon by the Institute have an overarching commitment to finding African-centered solutions to continental peace and security problems through policy dialogues and publications.
Click here to download the book.
Source: AAU IPSS
——
Other stories
---