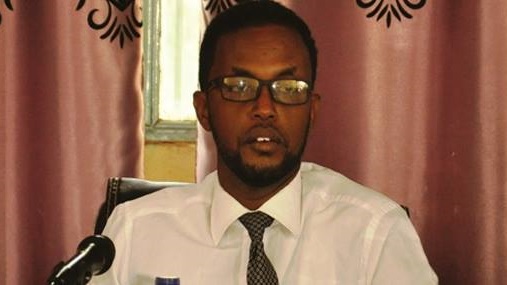 JIGJIGA, Ethiopia (Semonegna)―Jigjiga University (JJU) has made all the necessary preparations to accept 15,000 students in the new academic year (2017/18).
The University's Academic and Research Vice President, Mr. Elyas Omer, informed the Amharic daily newspaper Addis Zemen that JJU accomplished a number of preliminary tasks in the past few months so that it will have the capacity to accommodate the 12,000 senior (returning) and 3,000 new (freshman) students in 2017/18 academic year. The University will be able to provide all the necessary services to its students including food and dormitories. Furthermore, ten new academic programs have been launched for this academic year throughout the eight colleges and three schools of the University. Besides this, improving the education quality will be the top priority, according to the Mr. Elyas Omer.
To avoid transportation and other related issues when students, coming from all parts of the country, enter the campuses at the beginning of the academic year, JJU has forged a cooperation with neighboring Dire Dawa and Haramaya universities so that that the three universities will not only share their transportation services for their incoming students but also welcome their students on different days to avoid the possible transportation problem.
Remembering the recent conflict in Oromia and Somali Regional States, the Vice President asserts that the University has made a full commitment to avoid any security or conflict issues with the students, especially when the students come to campuses at the beginning of the academic year. The Vice President also mentioned that the University is working closely with the Regional State's security offices to assure the safety of incoming students.
RELATED: Arsi University College of Agriculture and Environmental Science Launches Two New Programs
Mr. Gezahegn Berhe, JJU's Communication Director, added on his part that the University has had peaceful teaching-learning activities in the past and there is no alarming situation at this time which may distract the nonviolent atmosphere of the University in the upcoming academic year. Mr. Gezahegn emphasizes that students and other community of the University should endeavor to sustain the current peaceful situation as much as possible; and the University's administration will carry out its responsibilities to serve the students in every possible way throughout the academic year.
Semonegna.com
——
Other stories:
---