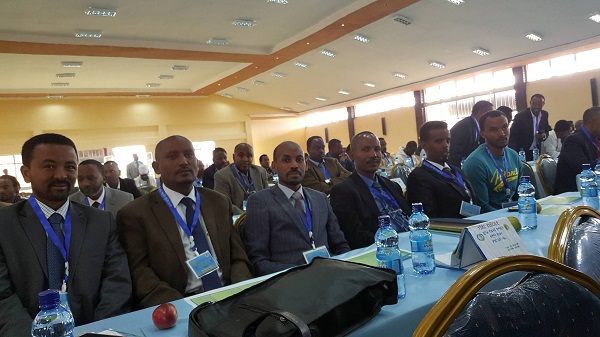 The main objective of the conference was to promote Ethiopian-Norwegian collaborations within health and higher education as well as creating a space for relevant actors to meet and share experiences
By Marc Mcilhone (AfricanBrains) |
Conference on Health and Higher Education held at the Desalegn Hotel in Addis Ababa, Ethiopia. The conference brought together 120 participants from Ethiopia, Norway and elsewhere. The main objective of the conference was to promote Ethiopian-Norwegian collaborations within health and higher education as well as creating a space for relevant actors to meet and share experiences. The conference was hosted by the Royal Norwegian Embassy in Addis Ababa, in collaboration with Oslo University Hospital.
As one of twelve focus countries for Norwegian development cooperation, Ethiopia has become an important partner and recipient of Norwegian aid.
Many important institutions were present at the conference such as Oslo University Hospital, Haukeland University Hospital, Black Lion Hospital and Addis Ababa University, to mention just a few. The partnerships between Norwegian and Ethiopian institutions are working to promote and build better health facilities and broader access to health-services by enhancing the capacity of institutions and health personnel. Ethiopian-Norwegian partnerships have laid the groundwork for better access to cancer treatment, neurosurgery, treatment of burn injuries and deformations, qualified nursing and so much more.
Read more on AfricanBrains
——
See also:
---