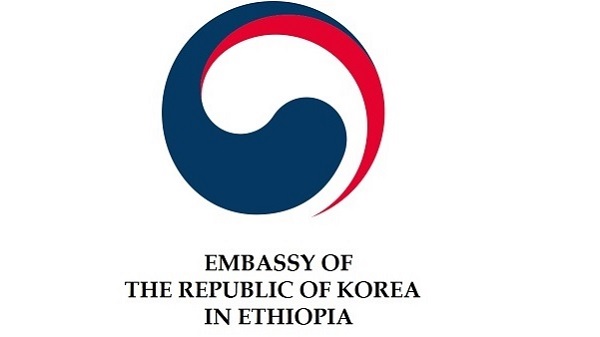 ADDIS ABABA, Ethiopia (The Embassy of the Republic of Korea)–The Republic of Korea has decided to provide USD 1 million in order to support humanitarian assistance in Ethiopia, which is suffering from the effects of severe drought resulted from the negative Indian Ocean Dipole. This funding of USD 1 million will contribute $400,000 to the Humanitarian Action for Children 2017 in Ethiopia of UNICEF, $500,000 to the Ethiopian Humanitarian Fund (EHF) of UN OCHA and$100,000 to IOM's efforts to assist Ethiopian returnees from Saudi Arabia. Last year, the Korean government also provided $1 million for the same causes.
Ethiopia is the largest beneficiary of Korea's grant aid in Africa with $127 million from 1991 to 2016 and has been designated as a priority partner country since 2012 for strategic cooperation. The Korean government has newly launched its soft loan program called Economic Development Cooperation Fund (EDCF) amounting to $500 million during the period of 2016-2018 on the occasion of the state visit of the Korean President to Ethiopia in May 2016.
The Korean government attaches a greater importance to development cooperation between Korea and Ethiopia. It is its firm belief that new funding will serve to enhance ever growing friendly relations between the two countries.
Source: The Embassy of the Republic of Korea
——
Other stories:
---