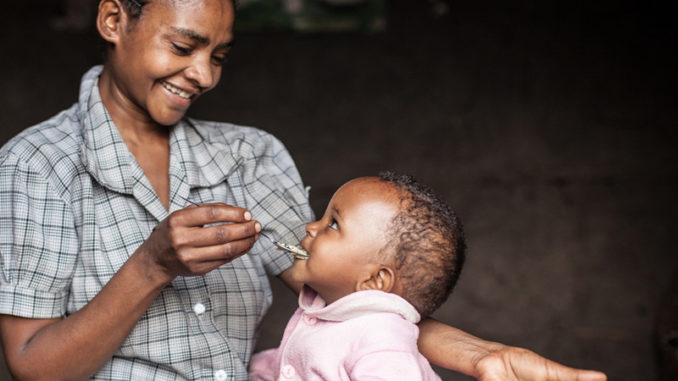 Addis Ababa (ENA)–A new multi-sector nutrition activity known as Growth Through Nutrition, which will support Ethiopia to build strong institutional system and human resources needed to implement sustainable multi-sector nutrition programming and achieve its national nutrition program goal launched.
The Growth Through Nutrition activity supports Ethiopia's efforts to improve the nutritional status of women and young children in four regional states such as Amhara, Oromia, SNNP and Tigray focusing on the first 1,000 days, a press release from the U.S. Embassy in Addis Ababa said.
It will benefit an estimated 14 million people in 100 targeted woredas through improved health services, increased production and availability of quality food, WASH products and services, increased access to safe water; and social behavior change and communication for nutrition.
The activity will reach more than one million "1,000 Days" pregnant women and children under two years old with direct support to prevent stunting.
Growth Through Nutrition will work using the existing structure of five ministries namely, Health; Agriculture and Natural Resources; Livestock and Fisheries; Education; and Water, Irrigation and Energy.
The U.S. Agency for International Development (USAID), in collaboration with Save the Children and the Government of Ethiopia will implement the Growth Through Nutrition activity.
---