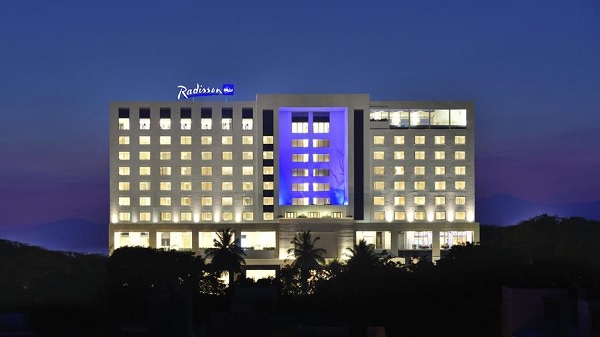 Carlson Rezidor Hotel Group, one of the fastest growing hotel companies in the world, has announced the addition of Park Inn by Radisson Addis Ababa and Radisson Blu Bishoftu to its Africa portfolio to a tally of 80 hotels and over 17,200 rooms in operation and under development. These projects in Ethiopia are the two of three hotels to the Group's African pipeline
"Africa remains a focus market for our growth journey and we remain committed to the continent" said Elie Younes, Executive Vice President & Chief Development Officer of Carlson Rezidor Hotel Group. "The additional three hotels include two in Ethiopia, a Radisson Blu in Bishoftu and the first Park Inn by Radisson for the country in its capital city, Addis Ababa and a luxury hotel in Abuja. We are thankful to our partners for their trust in our brands and people – and look forward to long-standing relationships with them." continued Younes.
Radisson Blu Bishoftu,

Bishoftu is a popular MICE and leisure destination within Ethiopia. It is located 35km southeast of the country's capital city, Addis Ababa. It is also within easy access of the country's first international five-lane highway, leading from Addis Ababa to Djibouti. The hotel will be located on Lake Babogaya, which forms part of the region's renowned five crater lakes.
"Radisson Blu Hotel, Bishoftu is a great addition to our Ethiopian portfolio as we expand outside of the capital city," said Andrew McLachlan, Senior Vice President of Business Development, Africa & Indian Ocean for the Carlson Rezidor Hotel Group. "The hotel will be the first internationally branded hotel with the largest meeting and events center in Ethiopia, outside of Addis Ababa."
The 152-room Radisson Blu hotel will have a restaurant and terrace, a specialty restaurant and a pool bar on the terrace, offering picturesque lake views. The 1,045 sqm meeting and events spaces will include a state-of-the-art ballroom and six contemporary meeting rooms. Radisson Blu Hotel, Bishoftu will also offer a luxurious spa and well-equipped gym.
Park Inn by Radisson Addis Ababa
The hotel is perfectly located on a main road linking the airport, just 2.7km away, to the CBD of Africa's capital city. Addis Ababa is referred to as "the political capital of Africa", due to its historical, diplomatic and political significance for the continent. It is where the African Union hosts the headquarters of the United Nations Economic Commission for Africa (UNECA) and numerous other continental and international organizations. It also houses the third largest concentration of embassies in the world.
Source: The Rezidor Hotel Group
——
Other stories:
---