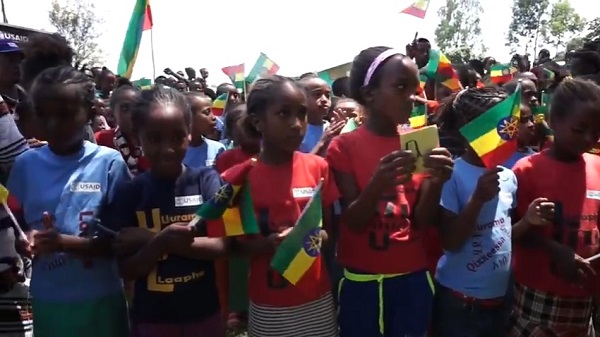 READ Community Outreach in Ethiopia: One Million Books to Read
One Million Books to Read
While reading is fundamental to academic achievement, it is also integral to creating well-functioning societies with informed citizens who are interested and able to participate in the resilience of their communities. Addressing this need, USAID collaborated with the Ministry of Education and regional education bureaus throughout Ethiopia to improve access to millions of high-quality, grade appropriate supplementary reading materials, while supporting communities and schools in their efforts to improve learning.
USAID's Read Community Outreach activity, implemented by Save the Children, will reach students in grades one through eight in nearly 2,500 schools in the Amhara, Oromia, SNNP, Somali and Tigray regions. To date, nearly 1.5 million supplementary reading materials have been printed for distribution nationwide to these 2,500 school communities, promising to make learning more fun and engaging for students and teachers.
The READ Community Outreach activity is an integral part of USAID's comprehensive Reading for Ethiopia's Achievement Developed project, which aims to build strong local communities and increase the reading skills of 15 million children nationwide.
Source: USAID
——
Other stories:
---