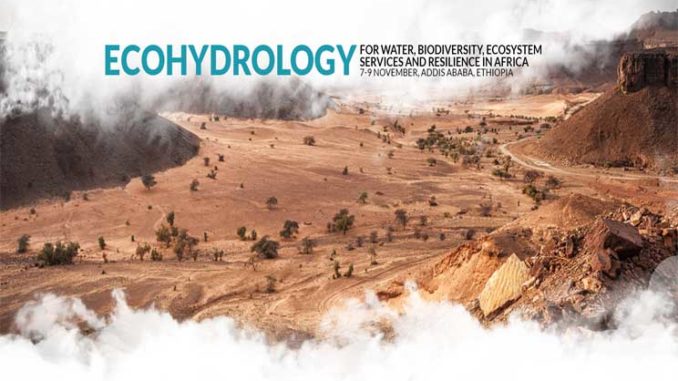 Addis Ababa (EBC)–The second international ecohydrology symposium kicked off in Addis Ababa on Monday under the theme "Ecohydrology for Water, Biodiversity, Ecosystem Services and Resilience in Africa."
Deputy Prime Minister Demeke Mekonnen, in his opening remarks, underlined the need to collaborate with research centers and higher learning institutions so as to cope with climate change and harmonize natural resources with regional development.
The deputy premier noted, since Ethiopia has abundant natural resource, all development activities need to give due attention to the ecosystem.
Head of ecohydrology project coordination office, Yohannes Zerihun, said efforts are underway to incorporate ecohydrology in the curriculum of higher learning institutions.
According to sources, a decision was made by UNESCO last year for the establishment of African Ecohydrology center in Ethiopia.
Representatives from non-governmental organizations (NGOs), intellectuals, ambassadors and ministers are in attendance of the three-day event.
Source: Ethiopian Broadcasting Corporation (EBC)
——
Other stories
---