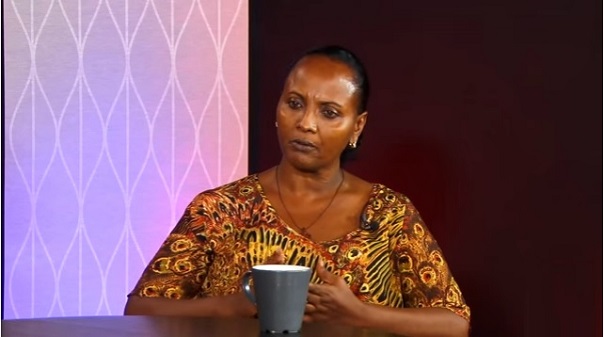 By Haftu Gebrezgabiher (The Ethiopian Herald)
Sister Zebider Zewdie, founder and Executive Director of Mary Joy Development Association (commonly known as Mary Joy Ethiopia) was born in 1963 in the then district of Gammo Goffa, Chincha Woreda in southern regional state. She attended her education there up to grade ten and then went to Arba Minch for preparatory education. Then she joined the Addis Ababa Nursing School. Following her graduation, she served at the Tikur Anbessa, Yekatit 12 and St. Paul Hospitals, and then she served for six years with the Norwegian Save Children in Limu-Genet and Addis Ababa offices. In the course of time, the idea of Mary Joy Ethiopia come to her mind and founded it. She had a short stay with The Ethiopian Herald briefing the activities Mary Joy Ethiopia has been doing. Excerpts!
How did you establish Mary Joy Ethiopia?
Point in time, the establishment of Mary Joy was like unintended. I opened up my own clinic at Asco at the outskirt of Addis Ababa. It was named after 'Asco-Gebriel Clinic'. It has its own story. I opened the clinic due to the call from the residents. There was no health center there some 27 years back. Three mothers died of labor every month due to lack of access to health posts. The local administration rented me a house at a lower cost and encouraged me to open clinic. Then, I opened the clinic and began to render free delivery services.
However, things did not go as I had proposed. Sadly, I found myself to be subjected to tumor inside my nose.
It was the time that I passed through a life threatening medical situation. It is so depressing to talk of it by now.
I tried all medical treatments. Unfortunately, all were in vain. Finally, I put all my trust on the Holy-Virgin; St Mary and I did my prayer to Her mercy.
I took the Holy Water. Finally, I fully recovered from my illness. Thus, I changed the name 'Asco-Gebriel Clinic' to Mary Joy. Mary stands for the Holy-Virgin, and Joy stands for the joyousness. I am cured by Her clemency. This was how Mary Joy Charity Organization was first founded.
When we started our operation at first, we had merely hundred children. However, nowadays, we have become accessible in 105 woredas of Oromia, Addis Ababa, Dire Dawa and Southern Nations Nationalities and People's Regional State. The number of people who are assisted by us has also increased significantly .
What is the current status of Mary Joy Ethiopia?
As I mentioned earlier, the organization started its services with hundred children. Presently, we are serving over 1.5 million population, of whom 36,000 children, 10,000 youth, 5,000 elderly people and over 8, 000 baby care and guardians in the areas of education, health care, orphanage and elderly care, women and children affairs and poverty reduction activities.
We are aggressively intervening to empower women in all spheres. We strive persistently to make them self-reliant economically. While we are working these, we are not alone. Rather, nearly 4,000 volunteers are working with us. We have already counted 23 years in this voluntary service.
What services does Mary Joy Ethiopia provide?
There is a project that works to improve the lives of children; who lost their families. We work in collaboration with USAID and Pact Ethiopia. We have also a project known as Kokeb (Star) PRAM Project that helps 22,000 children.
When we celebrate our 10th anniversary, we have launched a child and elderly care campaign. Noticeably, without the assistance of the general public, we can not go far by ourselves and cover all the necessary expenditures.
Our scheme to support children is restricted until the age of eighteen. However, to fulfill their needs and betterment their lives while with us, having sufficient capital is critical Therefore, following the campaigns which we made in earlier times to collect funds from benevolences, we can obtain around nine million Birr from Ethiopians at home every year.
The individual payment per children exceeds to 360 Birr per month. Out of this, 30 Birr goes to administration purpose and, the rest will be delivered to the children themselves.
We have volunteers who support us in various ways. They support us with educational materials, clothing and other items which are essential for beneficiaries. For instance, Yekatit Pulp Factory has granted us exercise books. Not only these, but in Holy days; like Ramadan, Easter, or Christmas children spend their time happily in special treatments with volunteers.
When we come to women's' affairs, our activities focus on creating opportunities that enable them generate income, empower themselves economically and let them lead stable life. However, we give priorities to educate them – how to lead secure life. In this case, due to the fact that we prioritize education, there are many people who were once supported by Mary Joy, but able to educate themselves, and pay back for the kind deeds they have received from the Organization.
With regarding to health, be it in public or in private health centers, we have enabled them to get free services, including contraception counseling, pre-natal, during and post natal cares.
In addition to these, we offer entrepreneurship training to women to make them self-reliant. In this regard, for those, who organize themselves with 20 members, we provide an initial loan capital that exceeds to four million Birr. Using this scheme, hence, a number of women have changed their lives for better.
Do you have any additional income from other organizations?
USAID is one of the major income sources helping 22,000 children and women. We have also support from Save the Children International. Cord Aid International Ethiopia is also the other source of our income. These and other organizations, individual volunteers have been kind to support us whenever we need them.
Concurrently to these, at services we start recently to battle cervical cancer, we refer women to Tikur Anbessa General Specialized Hospital, St. Paul Hospital; and Ras Desta Damitew Hospital. The main thing here is about to bring attitudinal change. Like in the late 1970s, that has happened to HIV virus, cervical cancer is now attacking several women.
There is a negative attitude towards women with cervical cancer. Due to this women try to hide the cases for the reason of social exclusion. To end this, we are working to bring change in public attitudes. Simultaneously, we are endeavoring to build the capacity of health centers in a manner they reach at the level of treating cervical cancer.
In Addis Ababa, we built the capacity of five heath centers. We have recently started this service at Hawassa in two heath centers and a clinic. With regard to this, the Cord Aid Ethiopia is working with us. The other issue we work diligently is family planing. In collaboration with Planned Parenthood Federation, Africa (PPFA) and UNFPL, we are working to raise the awareness of the youth towards family planing issues.
Your scope seems to be vast. How much is your total budget?
The total budget of the Organization is 26 million Birr. However, that is not enough to be accessed for the larger segments of the needy people. Thus, we are seeking to raise funds from Ethiopians
As it is understood, these days the number of business people who are working within the Country is increasing considerably. On top of this, as of Westerncountries, the Ethiopian government has set a tax exemption benefits for those who contribute to charities, as of the 1st of July, 2017.
Therefore, I call upon the business people, artists and the media to use the new tax exemption benefits for backing philanthropic organizations.
What services do you provide at your recently inaugurated center in Hawassa?
The Center is multipurpose elderly center. It provides different services. It is built by Ethiopians through high mobilization of media people and artists. There were also government support. It was built and equipped with a total cost of over 12.5 million Birr.
The mobilization has proven as art and media could bring big change, and their power to mobilize the society at large.
As I mentioned earlier, the Center is established to provide elderly day care service. In this regard, Yanet Clinic and public hospitals are working with us and renders services for elderly benefices of the organization. If something happens to be critical there is referral to Yanet Hospital.
Yanet Hospital has provided us coupons which cost 25 Birr per single elder. Elders, who are in need of treatment, can get the services using that coupon. They will be served with meals, including tea and coffee. The incidence, surely, will give them the chance to enjoy with peers.
The Center has also recreational rooms which elders can watch TV, play all types of cultural games, a library, gymnasium, massage rooms, computer center. These all constructed and furnished by different benevolent individuals, Organizations and Bureaus.
There are also different show-window shops that are administered by elderly people living with HIV and AIDS and their children. The shops have enabled these people to do business, generate income and lead their lives. The state TVET bureau, in its parts, trained them in various fields including cotton wavering, production of leather materials and weaving.
What is Mary Joy's future plan?
As part of our future plan, we intend to expand our services in different parts of the Country. Currently, we have received 7,000 square meters of land in Arba Minich. We have already begun a campaign to raise funds to develop the center. Various governmental and non – governmental organizations also have given us their words to take part in the construction activity of the Center.
In partnership with Dawit for the Elderly Charity Association, we set a plan to construct elderly center in Dire Dawa City. For the center, we have got 5,000 square meters of land.
The other big project we intend to do is here in Addis Ababa. We plan to construct another Center in the City. Artists and media personnel are expected to participate in this construction activity through raising funds.
Something you want to add?
I want to call on those who read this piece to help us. If we help each other, everything is possible. We can end the menace of women. We can solve the problems of the elderly people, the youth and women. Particularly, my call goes to professionals. We all are going to be elders. We have to work together for our better future. We should build institutions for our grand fathers and mothers. This is the message that I want to convey.
Source: The Ethiopian Herald
---