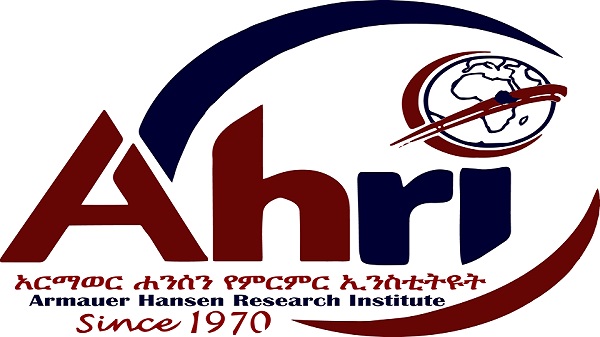 The Armauer Hansen Research Institute is a biomedical research facility for infectious disease located in Addis Ababa, Ethiopia.

By Paul Nash (Diplomatic Courier)
Dr. Taye Balcha, MD, PhD, MPH, was appointed by Ethiopia's prime minister, H.E. Hailemariam Desalegn, as Director General of the Armauer Hansen Research Institute in June 2016. The Armauer Hansen Research Institute (AHRI) is a biomedical research facility for infectious disease located in Ethiopia's capital, Addis Ababa. Prior to this, he served as Special Advisor and Head of Office to the State Minister of Health. He has also worked at various levels of leadership in the Oromia region of Ethiopia, including as Deputy Head of the Regional Health Bureau, researcher and clinician.
Dr. Taye Balcha obtained his PhD degree in Epidemiology from Lund University, Sweden, in 2015. He wrote his dissertation on improved methods of TB diagnosis among HIV-positive individuals. Dr. Taye received a Master's Degree in Public Health from the same university and a Doctoral Degree in Medicine from Addis Ababa University. He has led scores of important national initiatives including country ownership and leadership of HIV program and the establishment of Grand Challenges Ethiopia an initiative that aims to stimulate innovation that can catalyze improvement in the health sector and improve people's daily lives. He has published in several peer-reviewed medical journals. His areas of interest include research in infectious diseases, maternal and child health and health and community systems, as well as health innovation and health biotechnology. Dr. Taye is a reviewer for a dozen peer-reviewed journals and he is also a member of the Scientific Advisory Board of Grand Challenges Canada, an organization that provides funding support to stimulate innovations that facilitate improvements in global health.
Dr. Taye Balcha, Ethiopia recently became the 42nd country to eliminate maternal and neonatal tetanus since 2000. How do you feel about this achievement, which marks another milestone in Ethiopia's long battle against epidemic diseases?
Ethiopia has shown accelerated progress in the health sector, particularly since the turn of this century. From the evidence, we can attribute the country's successes largely to a novel primary healthcare program: Health Extension Program (HEP). HEP was implemented in 2004. The country met the UNDP's Millennium Development Goals (MDGs) related to the reduction of child mortality, as well as the MDGs related to the burden of, and mortalities due to HIV, tuberculosis and malaria. It also nearly achieved the goal of maternal mortality reduction, cutting maternal deaths by 72 percent (compared to the goal of 75 percent) between 1990 and 2015.  Ethiopia has been polio-free for more than three years and, recently, it joined 41 other countries that have eliminated maternal and neonatal tetanus since 2000.
Read the complete interview at Diplomatic Courier
——
See also:
---