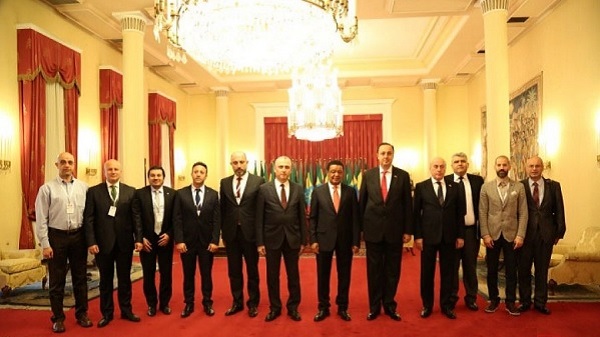 ADDIS ABABA, Ethiopia (ENA)–The Turkish Reyrich Plastic Company announced that it will build a solar energy project with an outlay of 1.5 billion USD in Ethiopia, the Ethiopian News Agency (ENA) reported.
Chairman of the Board of the company, Nehad Alayyoub, made the announcement after a Turkish delegation, including him, met with the Ethiopian President Mulatu Teshome, Phd on Friday (March 24).
The chairman told journalists that the project is very promising and will be a great project for the country.
The project will generate 600 MW power, Alayyoub said. According to him, the project would create opportunity and benefit for the Ethiopian people.
The chairman said President Mulatu Teshome has encouraged his company to start the project as soon as possible. Moreover, the president urged the delegation during the meeting to focus on investment in geothermal, solar energy and fertilizer.
The president has also encouraged the investors to invest in the energy sector, which is strategic in the government plan.
Source: ENA
——
Other stories:
---