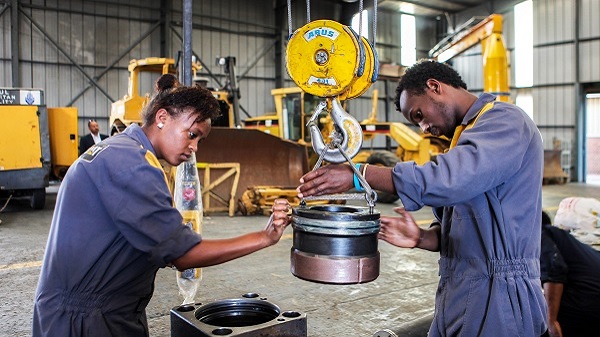 Unemployment and underemployment are persistent problems in Ethiopia, especially among youth. Although the eastern African country has one of the fastest growing economies on the continent, 50% of young people are still unemployed. UNIDO's training academy at Selam TVET College aims to address this issue to some extent.

By Daniel Chang (UNIDO)
Technical vocational education and training (TVET) programs, established to improve the quality of human resources in the country, are often of low quality and theory-driven due to resource constraints and a lack of skilled technical teachers.
These programs are also ill-prepared to adjust to changing labor market demands and cannot keep pace with the rapidly increasing demand for trained manpower in sectors such as construction and commercial vehicle maintenance.
A severe shortage of skilled technicians is having a major impact on productivity and growth in the industrial sector, and thus on Ethiopia's economic and social development.
Selam TVET College: Unlocking new opportunities through practical training
To address this issue, UNIDO and the Swedish International Development Cooperation Agency (Sida), in collaboration with the Swedish vehicle manufacturer, Volvo, have established a training academy for heavy-duty commercial vehicles at Selam TVET College premises outside Addis Ababa.
This initiative provides badly needed skilled manpower for the private sector and, at the same time, creates opportunities for young people to get gainful employment.
Hanna Negussie, 21, has just started her training.. The opportunity to learn new skills and work on big trucks motivated her to join: "I always wanted to work on with large vehicles", she confirms.
The partnership improves young Ethiopians' access to gainful employment opportunities in advanced commercial vehicle maintenance, thereby contributing to poverty reduction efforts in the country.
Anneke Knutson, head of bilateral development cooperation at the Swedish embassy in Ethiopia, believes this initiative is making the most of everyone's contribution: "We are happy to have a multilateral organization like UNIDO with experience working in industrial development but also in getting women and youth into productivity."
Read the complete story at UNIDO
——
See also:
---