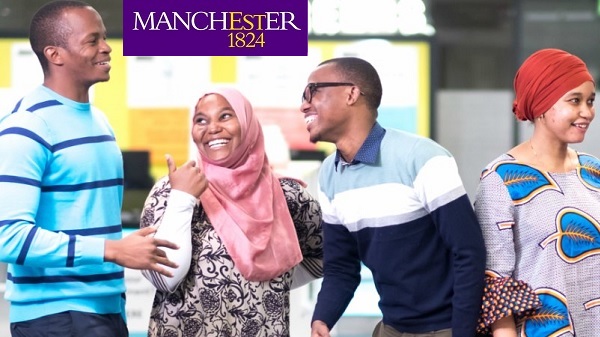 New for 2018. The University of Manchester (United Kingdom) will be offering up to four scholarships, under the name "Equity and Merit Scholarship," for selected master's courses to applicants from Ethiopia. The scholarships cover full tuition fees, return international air fares and living expenses. Equity and Merit Scholarship aims to assist talented but economically disadvantaged students from some of the developing countries.
Equity and Merit Scholarship ― The University of Manchester
Subjects
Scholarships are available for specific courses in engineering, environment, health sciences, development, education, textiles and law.
● Click here for full list of courses for which scholarships are available
Eligibility
The master's scholarships are aimed at talented applicants, especially from disadvantaged backgrounds. To apply for a scholarship, you must:
have at least 18 months' work experience (this includes unpaid internships or voluntary work);
hold a bachelor's degree with an overall grade of excellent, or preferably a master's degree. The awards are for academically outstanding students and typically this means that you are in the top 10% of your class;
be a resident citizen of Ethiopia and have not previously studied outside Africa;
be committed to returning home and able to demonstrate the potential to make a positive impact on the future of Ethiopia;
have a clear idea of how studying in Manchester will benefit both your career and the wider community.
English language requirements
An IELTS certificate is not required at the time of application. If you are shortlisted for the scholarship, you will be asked to take the IELTS test. English language requirements vary by course, but in most cases you will need a minimum IELTS score of 6.5 (with no sub-test less than 5.5) or TOEFL 570 (90 IBT) to go through to the final selection round.
You can take the IELTS and TOEFL tests in Addis Ababa. Contact the British Council or TOEFL test center for details.
How to apply
We will open for applications for entry in September 2018 on 20 December 2017.
● Click here to go to the ONLINE APPLICATION (will be opened on December 20, 2017)
Note that there is a clear separation between the process of awarding the scholarships and our admissions procedure. Scholarships are awarded entirely on merit. It is not necessary to have an academic offer of admission to apply for the scholarship. There is no advantage or disadvantage in having an academic offer. If you are selected for the scholarship you will be automatically admitted to the course of your choice.
Stay up-to-date
Get the latest updates and announcements by liking their Equity and Merit Facebook page and following them on Twitter.
You can also contact them by email, equityandmerit@manchester.ac.uk, with any inquiries.
Source: The University of Manchester
——
Other stories:
---